The festivities during Chuseok stretch over a span of 3 days and in these holidays, there are a lot of things that can be done. Families and close friends can visit historic places, amusement parks, museums and a lot more to enjoy their time to the fullest. There are many places to go in Seoul during summer.
And keeping in mind the pandemic, the Korean government has published various travel guidelines for Chuseok. So, before making any travel plans, read all of the regulations thoroughly.
Which Places Are, Open During Chuseok?
Chuseok is a three-day holiday in which people travel from the cities to their hometown to spend time together with their families. And thank their forbearers for a bountiful harvest. Therefore many of the Stores, Malls, Restaurants, and Businesses are closed. But still, there are numerous other options where travelers can go and enjoy.
Places
The five Joseon-era royal residences are a must-visit during Chuseok. The government temporarily waives the entry fees or offers discounts for the five Palaces.Gyeongbokgung, Changdeokgung, Deoksugung, Changgyeonggung, and Gyeonghuigung to promote domestic tourism. The five Joseon-era royal residencies are excellent places to visit to get into the essence of the Chuseok holiday, as they have a range of cultural and traditional activities. But keeping in mind the pandemic, Gyeongbokgung has suspended all the guided tours to prevent the spread of Covid-19. And Deoksugung palace has only allowed a limited number of people to visit. The other three Palaces Gyeonghuigung, Changgyeonggung, and, Changdeokgung on the other hand, only allow people with proper sanitization and thermal screening, so as long as you follow the safety rules, you can enjoy all of the traditional activities.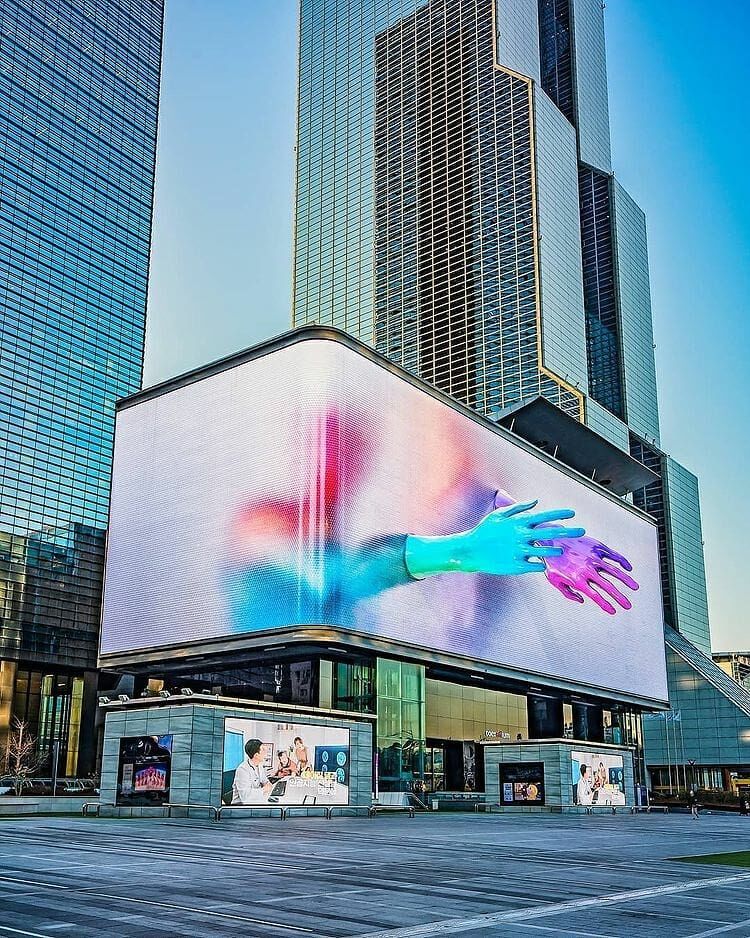 Coex, Myeongdong, And Itaewon
These are some of the famous malls in Seoul which stay open during Chuseok. The majority of the shops are not closed to help you get started on your shopping excursion. Fashion shows, Arts, Music performances, and Cultural activities are among the fun-filled attraction available inside the mall. There are also aquariums, museums, theatres, and art galleries, all of which will add to your excitement.
Foods And Restaurants
Chuseok is a festival where families share a feast with traditional food. And Korea is brimming with a wide range of flavors, not to mention the iconic dishes. Songpeyon ((송편) half-moon rice cake), Jeon ((전) Korean Pancakes), and traditional Liquor are some of the delicious dishes served during Chuseok. While some restaurants may be closed during Chuseok, hotel restaurant chains and venues remain open. However, with shorter operating hours, such as opening an hour later and closing an hour later than usual, these restaurants offer a wide range of cuisines.
Other Activities
During Chuseok, you can go on autumn tours, visit amusement parks, war memorials, observatories, beaches, mountains, volcanoes, and many other places. Camping, cycling, tracking, and taking a bus tour of the city are all enjoyable activities.
Note-: Due to the pandemic, war memorials are temporarily closed, but other activities continue to take place regularly with proper safety precautions and a small number of people.
Places To Avoid During Chuseok
Chuseok, a three-day festival, attracts people from all over the country. So, if you're planning a trip outside of Seoul, be careful because the roads are congested, and you could get stuck in awful traffic anywhere, doubling your travel time, and booking a train or bus ticket is difficult because they're pre-sold to Koreans. As a result, foreigners on the English page do not get the luxury of pre-sold tickets. So it is advisable to pre-book all of your seasonal tickets and try to travel by subways so that you can avoid traffic.
Travel tip-: Avoid traveling outside of Seoul on the first day of Chuseok because there is a lot of rush as people leave Seoul to return to their hometown. Instead, avoid the traffic on the first day by traveling and exploring Seoul on bicycles and subways, and then travel intercity by train on the second day.
Places For Foreigners
There are many places to visit in Korea during Chuseok, ranging from historical sites and museums to amusement parks, autumn tours, beaches, mountains, volcanoes, and many more.
Historic Sites And Museums
During the Chuseok vacation, history buffs from worldwide flock to Korea to learn about the varied culture and architecture. Many of these historical relics are free or have discounts. In this article, we've compiled a list of some of the most important historic sites and museums where you can observe and learn about Korean culture and tradition.
Amusement Parks
There are many Amusement parks in Korea. Where you can go and enjoy the thrilling rides with your family and friends. During the time of Chuseok, these parks offer discounts and various other benefits.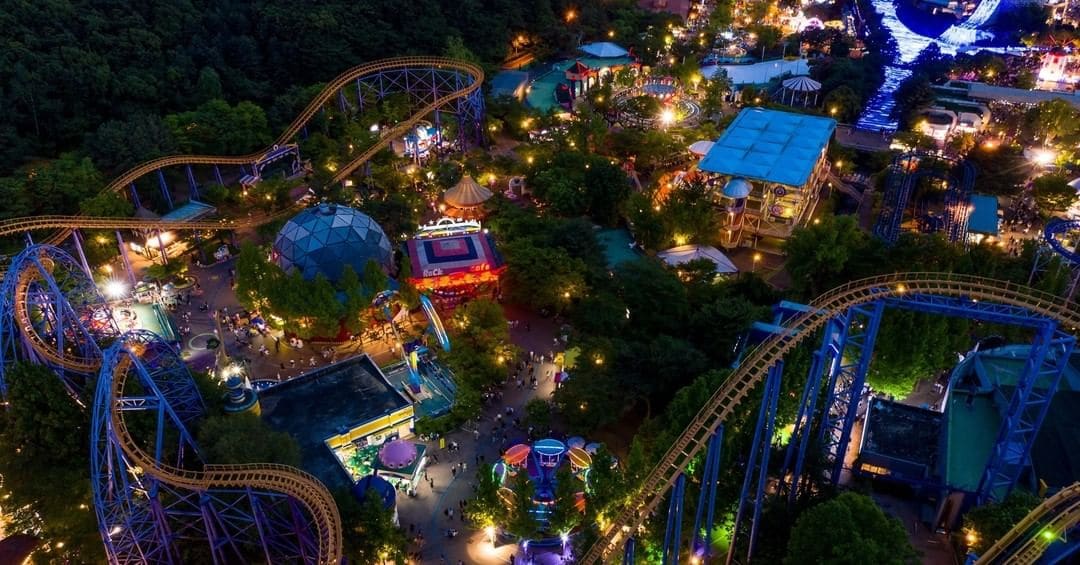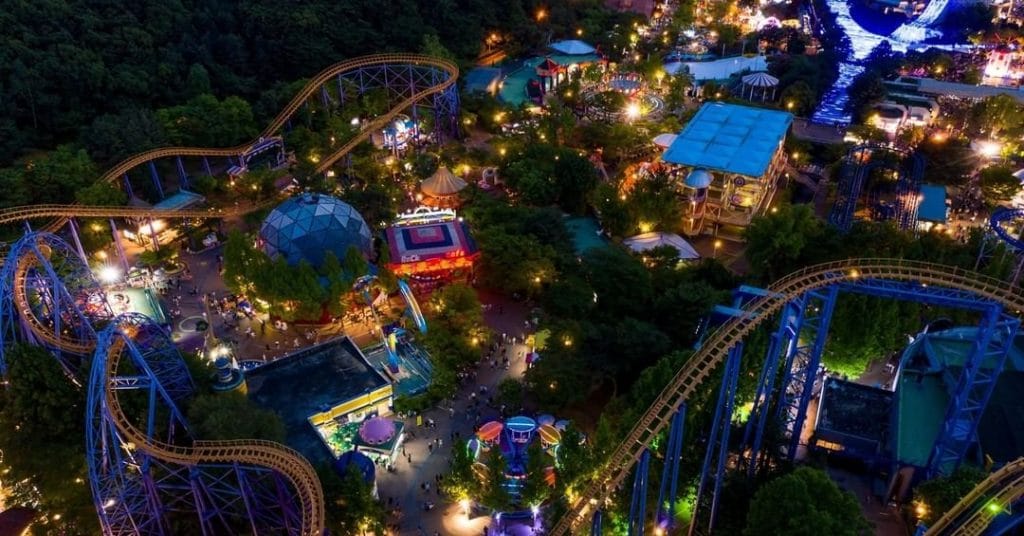 With the metro and a 15-minute walk from Seoul, this amusement park is easily accessible (or the elephant shuttle). Foreigners benefit from a special rate during Chuseok. The activities are suitable for both children and adults. Seoul land offers you a fantastic opportunity to spend time with family and friends during your holidays.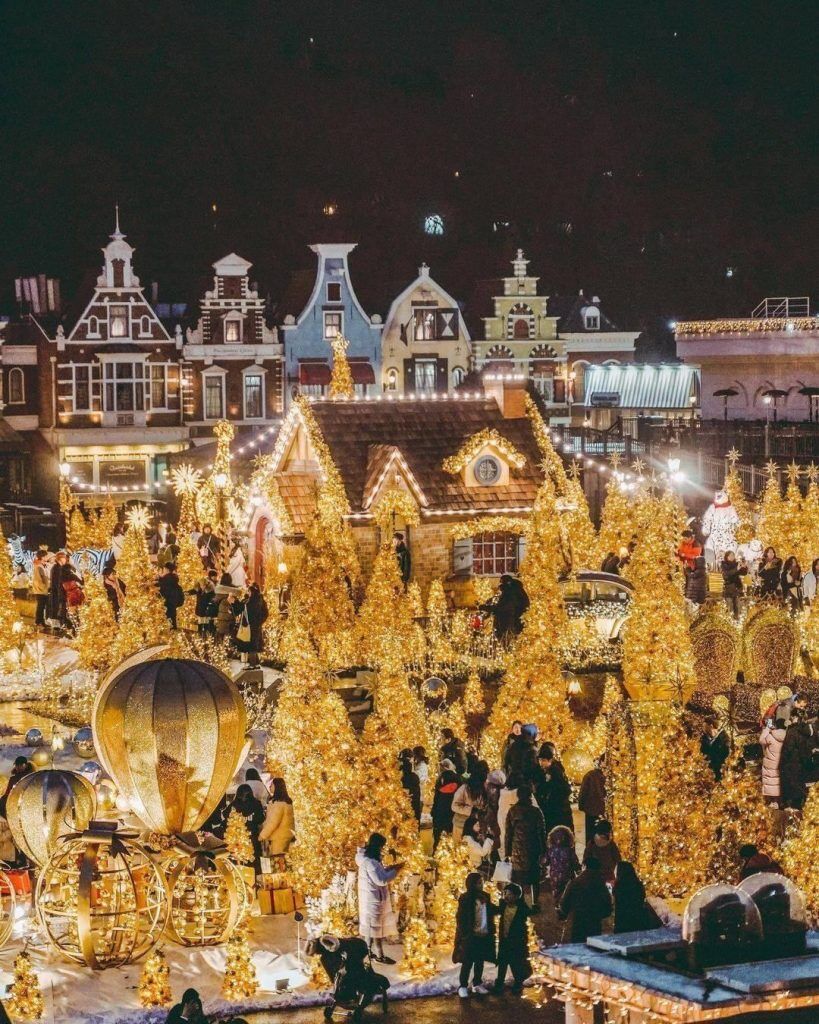 Everland is one of the most visited amusement parks in the world and the biggest in South Korea making it one of the best places to visit in Seoul during summer. It has a zoo and a water park, which is also called the Caribbean Bay. This theme park is unlike any other theme park and is one of the best places to visit in Seoul during summer. It has 5 zones, Global Fair, Zootopia, European Adventure, Magic Land and American Adventure. The global fair has it all, shops, restaurants, rentals, photo locations, souvenirs, and food. Zootopia is the animal-themed part of the park where kids enjoy being in presence of animals from different breeds. A petting zoo, animal shows, pony rides, and a small zoo.
The small zoo has birds, Polar bears, lions, tigers, etc. roaming about in a contained habitat. Visitors can go for a safari but should not get off the bus. Kosik, one of the elephants of the zoo even made headlines for his ability to imitate Korean words.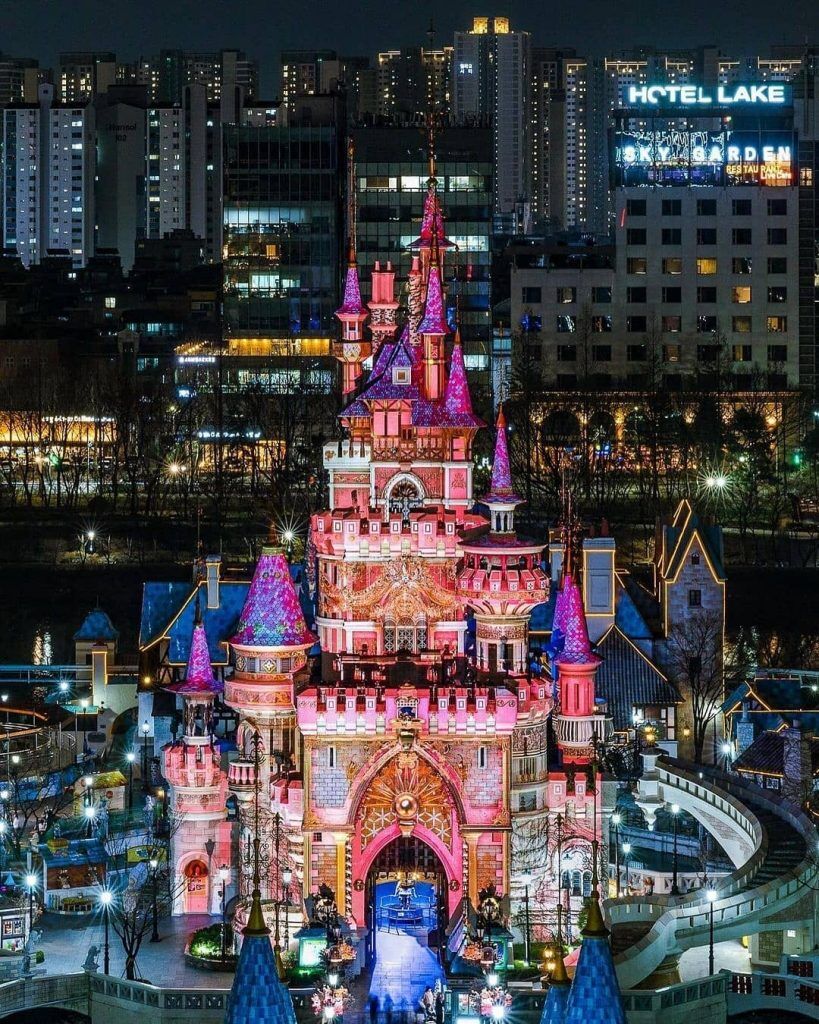 Another one of the most amazing places to go in Seoul during summer is Lotte World in Sincheon-Dong. What makes it unique is that it is an indoor theme park. Lotte World has two parts, the Magic Island, an artificial island outside and the world's largest theme park inside. Having plenty of amenities to provide, it includes a Korean folk museum, a luxury hotel, shopping malls, monorails, movie theatre and sports facilities. The park is very crowded during the holidays as there's a special discount making another one of the best places to visit in Seoul during summer.
It has more than 40 amusement rides to offer including the Gyro Drop and Atlantis. There's a skating attraction, the ice rink for everyone to enjoy and also a vocational theme park for the kids named KidZania. They have a part of the theme park themed the goblin village which also has a 4D shooting range, Media zone and restaurants. Not just kids but people of all age groups can enjoy their time here.
Autumn Tours
Autumn brings bright fall colors to the leaves; the air becomes damp and fresh. The leaves turn a rainbow of colors, the trees and landscapes become stunning. At the same time, going to places where you can enjoy autumn tours gives you a sense of peace and tranquility. And the best time to do so is on Chuseok.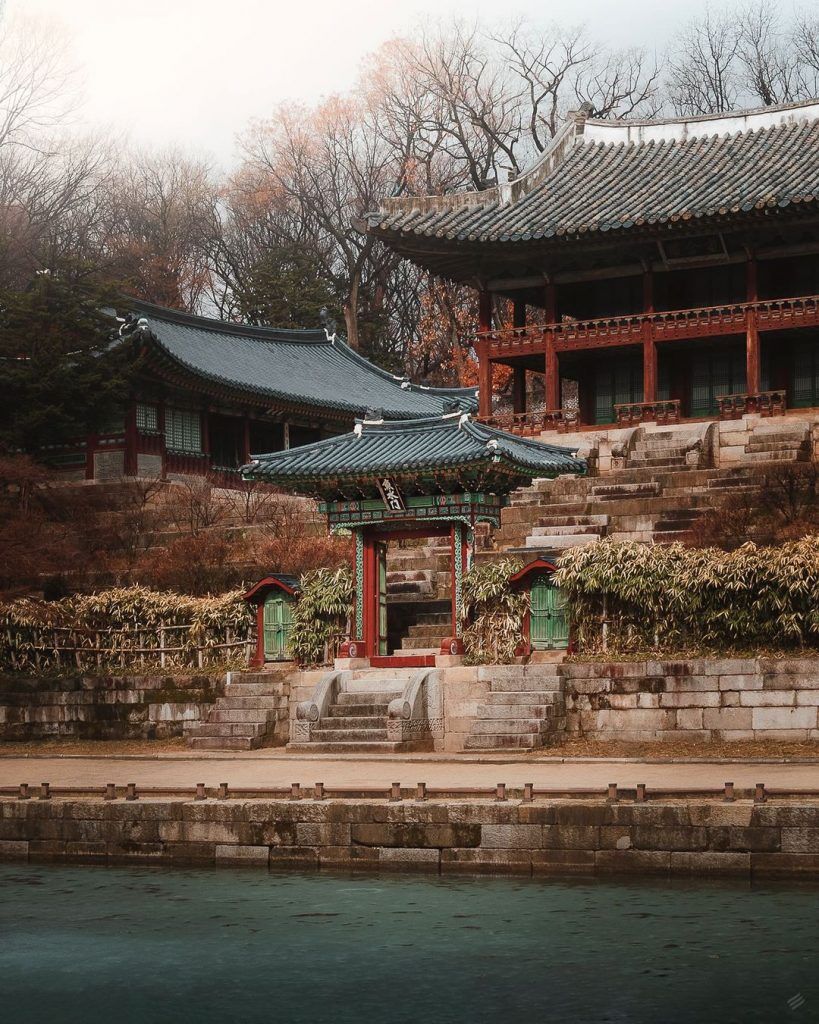 Changdeokgung Palace (창덕궁)
The Joseon Dynasty's second, Palace was Changdeokgung. Many times the palace has been burnt down and restored. The current castle dates from the early 17th century. It was the seat of government until 1868, and the last King's final resting place was in 1926. The palace was known for its back garden (also known as the Secret Garden or Huwon), which served as a private retreat for the King's family. The Secret Garden was kept as natural as possible, with human intervention only when it was necessary. The most delightful time to visit the garden was when the autumn foliage was at its peak. The government has now opened the secret garden to the general public for a small fee, allowing anyone to visit and enjoy the autumn foliage.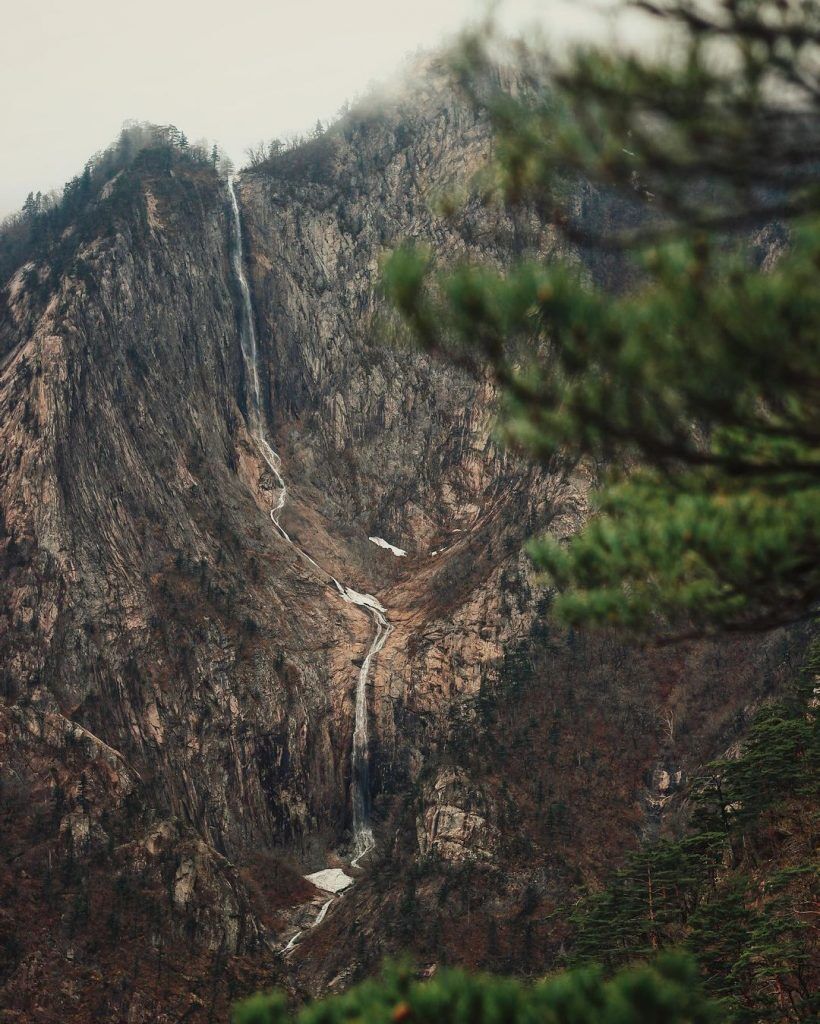 Seoraksan National Park (설악산국립공원사무소)
It is a place where you can enjoy the breathtaking scenery at any time of the year. The beginning of Mt. Seoraksan is a straightforward route that is suitable for both children and senior citizens. The steeper the slope becomes, the more difficult it becomes, but you can enjoy the beautiful scenery as the place is, filled with colorful leaves and landscapes. The entry fee is 3500 won, and cable cars are also operating to help the elderly and others unable to climb the Mountain. It is a must-visit place to view the mesmerizing autumn foliage.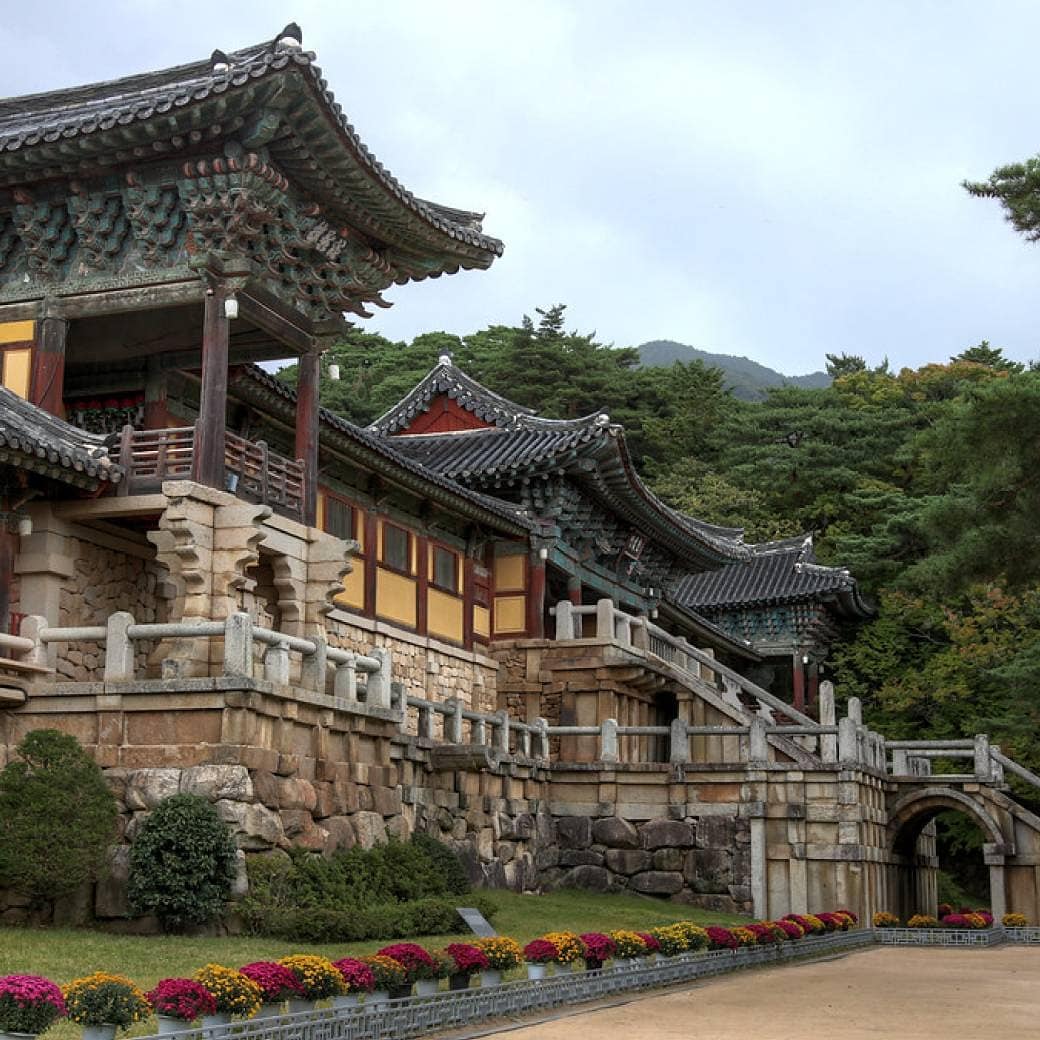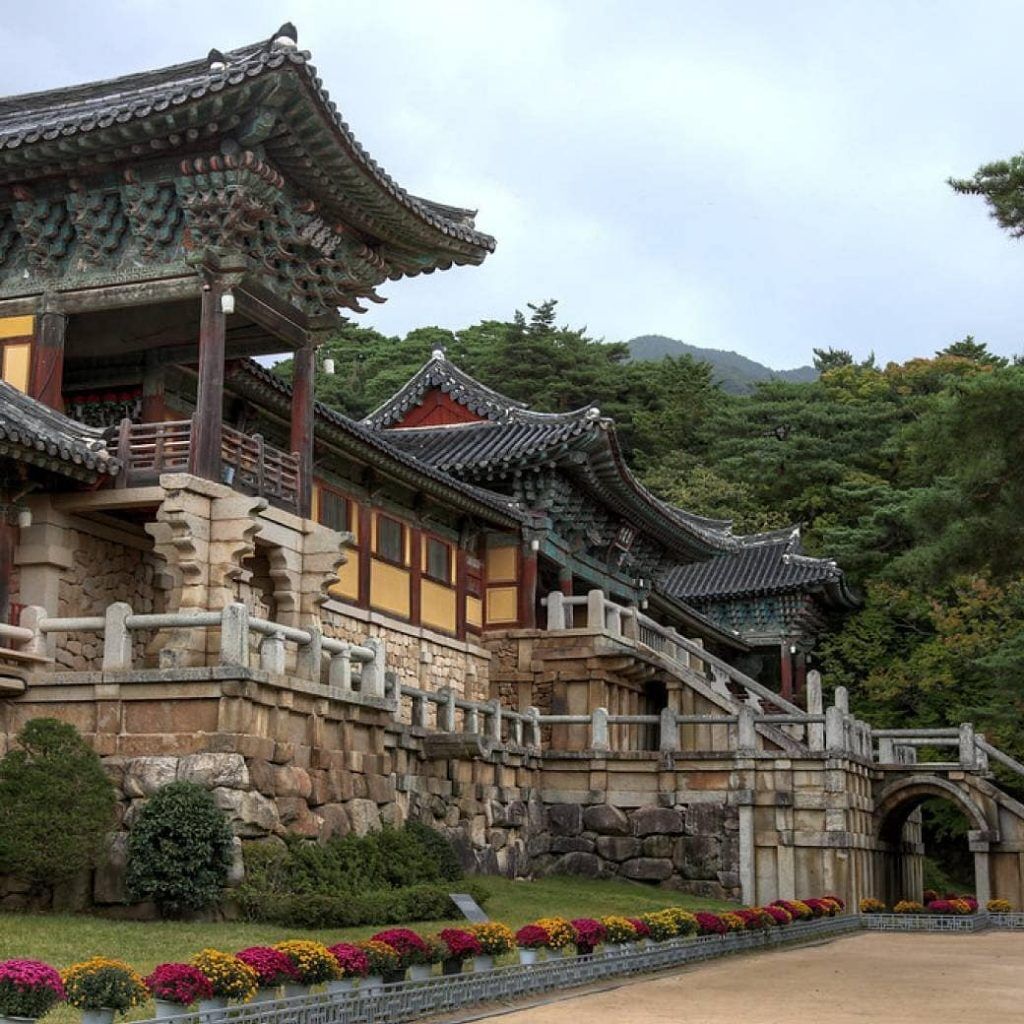 The temple of Bulguksa is a UNESCO World Heritage Site. It has a significant historical significance in Korea. No trip to Korea would be complete without a stop at Bulguksa Temple. It is one of the best-preserved temples in Korea. In autumn you have orange and red leaves which make the place look more beautiful.
Places To Relax During Chuseok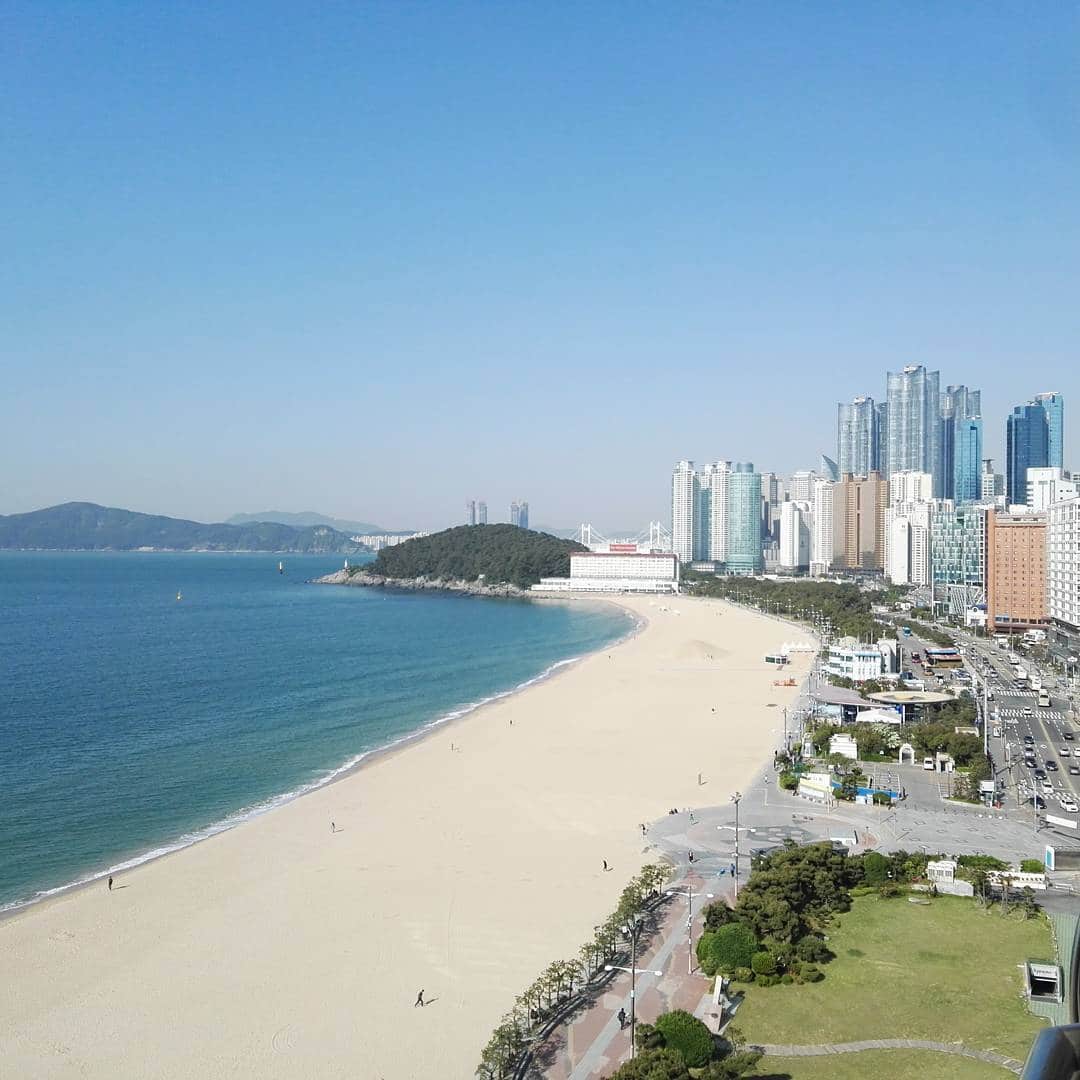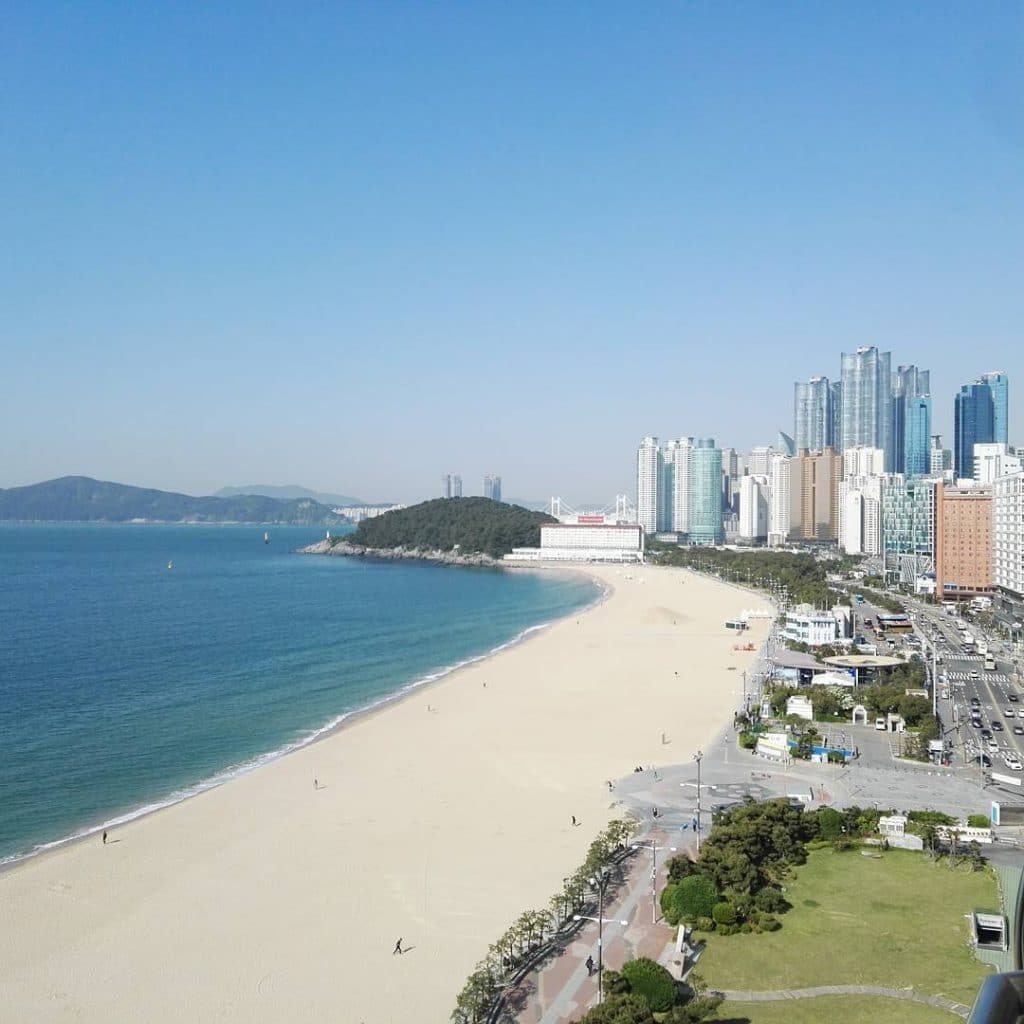 Is in Busan; you can avoid traffic by taking the train to Busan. The beach is almost empty during Chuseok, with only a few people present. As a result, you will have no trouble having fun and relaxing on the beach. There are hotels and resorts nearby the beach where you can spend quality time with family and friends during your Chuseok holidays.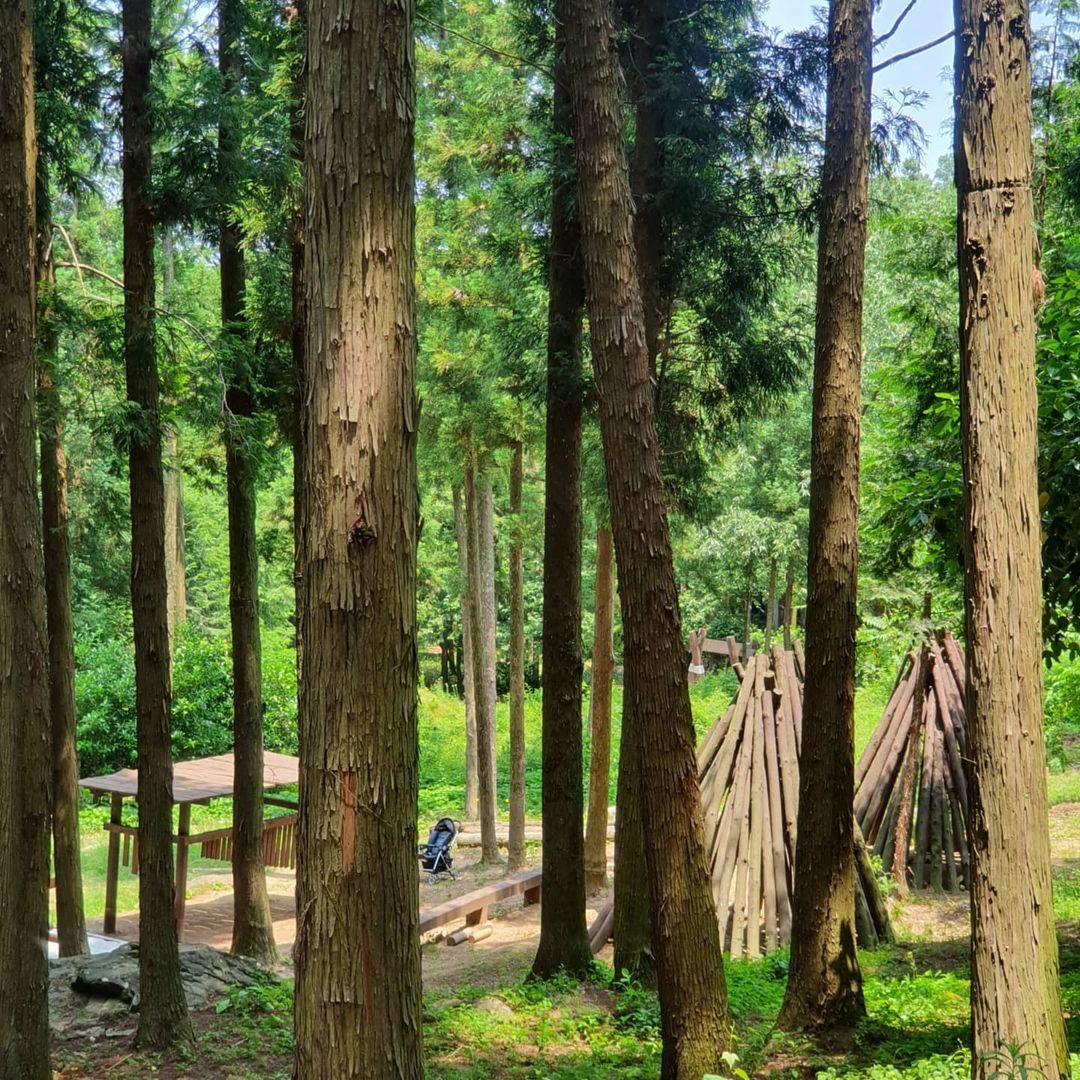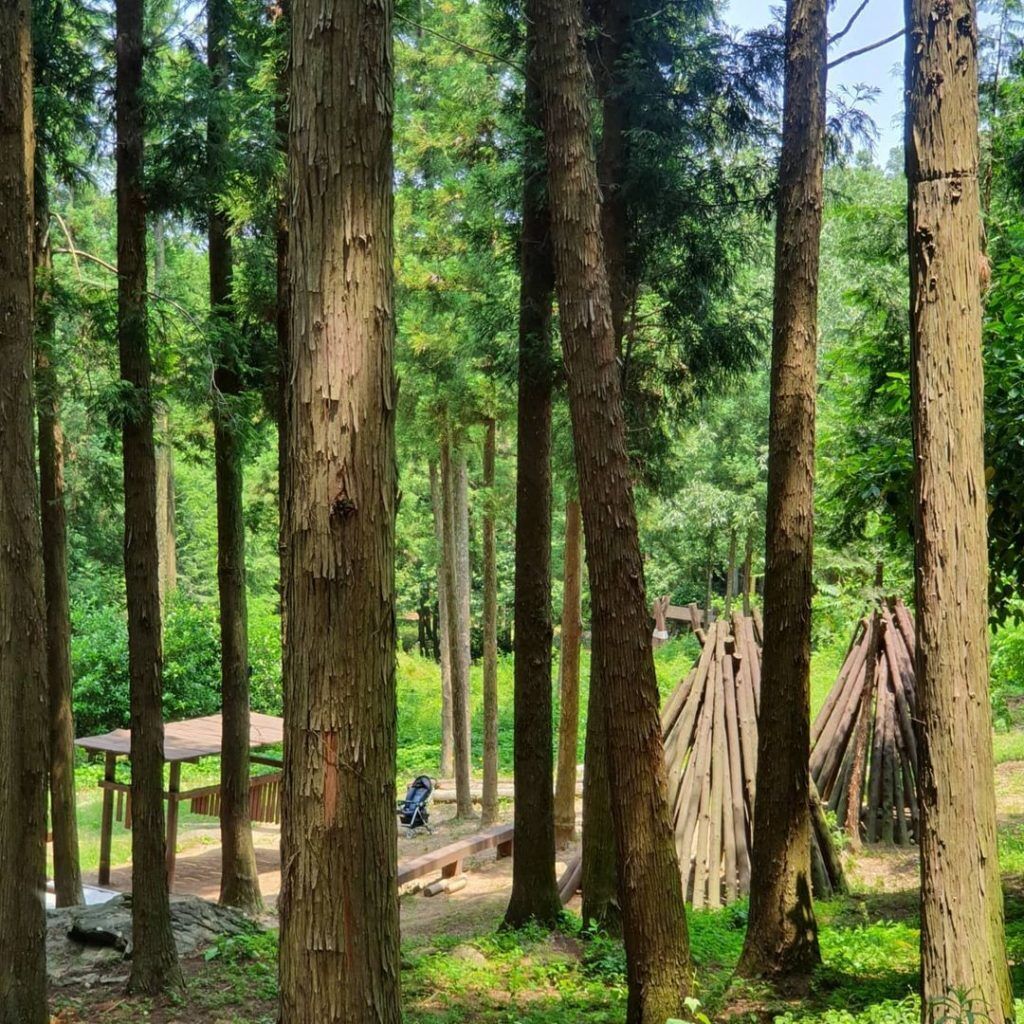 Jeongnamjin Cypress Forest Woodland
It is a natural retreat forest located in Jeongnamjin. The richness of air, water, flowers, gardens, and woods have the power to heal the souls of exhausted modern people. Sauna, Forest meditation, Sunbath, and Cypress Salt bath are just a few of the rich experiences available. There are wood and clay lodgings in the forest where you can spend your Chuseok holidays.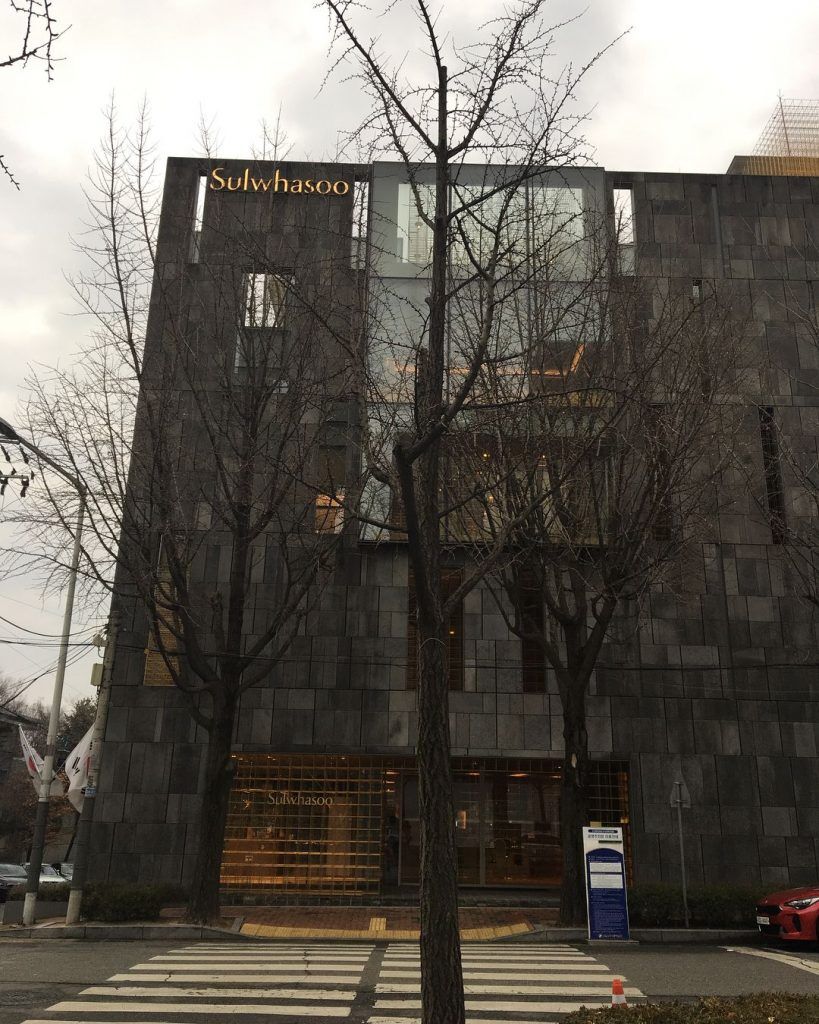 Sulwhasso balance spa is a flagship store in Seoul that offers a variety of high-quality wellness programs. It doesn't get any better than this: eat, sleep, enjoy, and become more beautiful while on vacation. It also has a luxury SPA and facial treatment center. There's also a Gallery, Exhibitions, and Activities section where visitors are welcome to participate. It is a must-visit place during your Chuseok holidays to relax and pamper yourself.
Places To Watch Historical Relics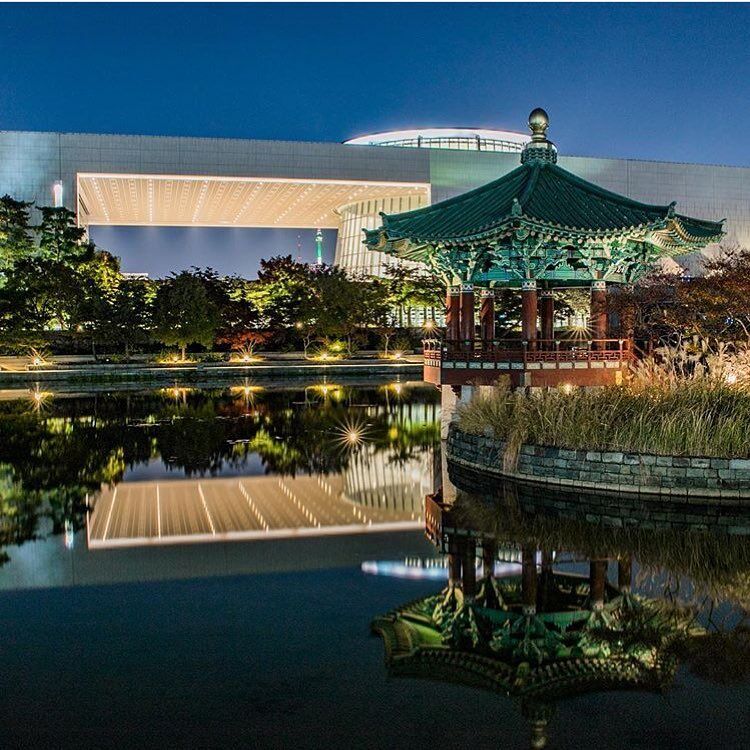 National Museum of Korea (국립중앙박물관)
It is a cultural center with an iconic exhibition of Korean history and traditions. It is a massive museum constructed entirely of concrete slabs, which holds a flagship of Korean history and arts in South Korea with more than 3 lakh pieces of art and history.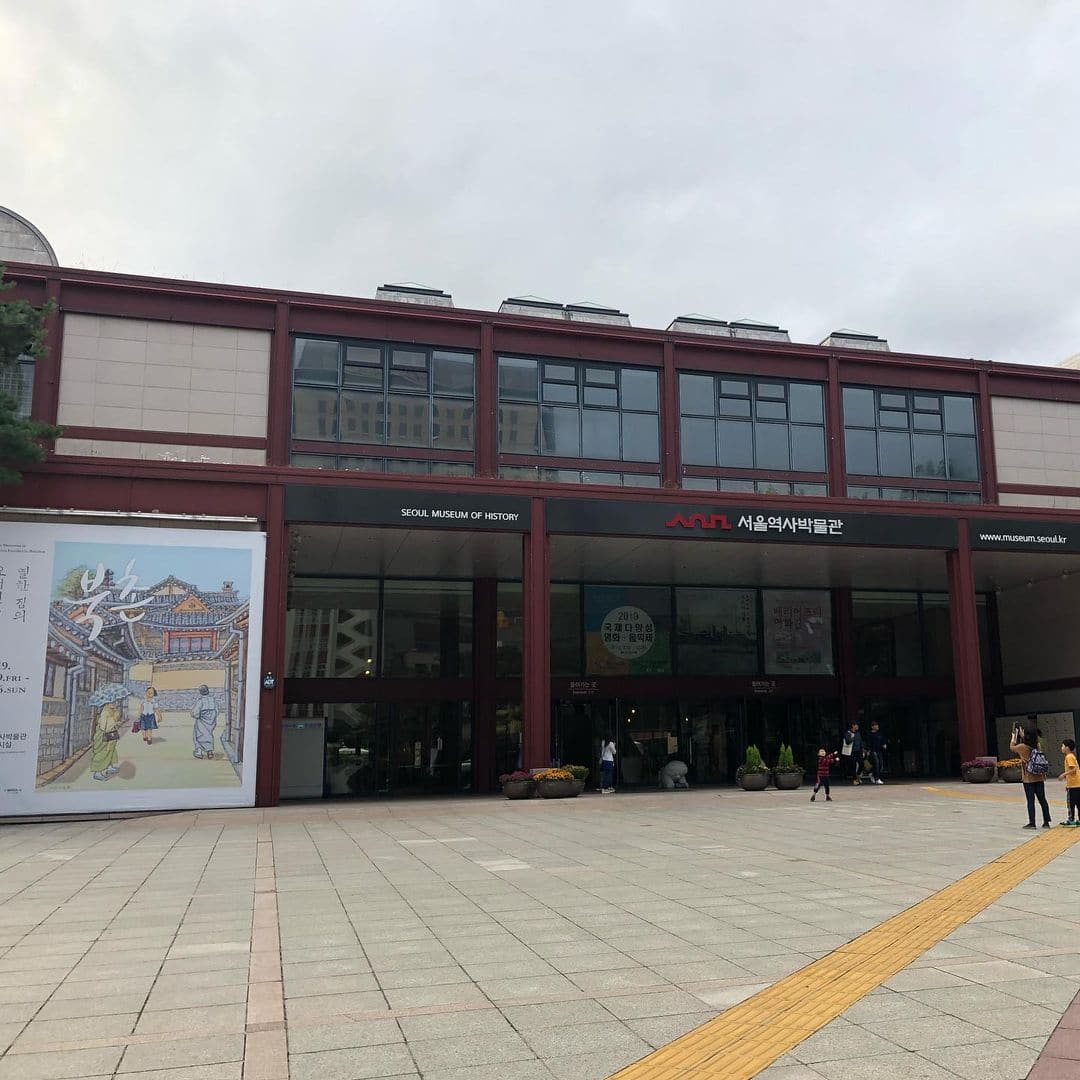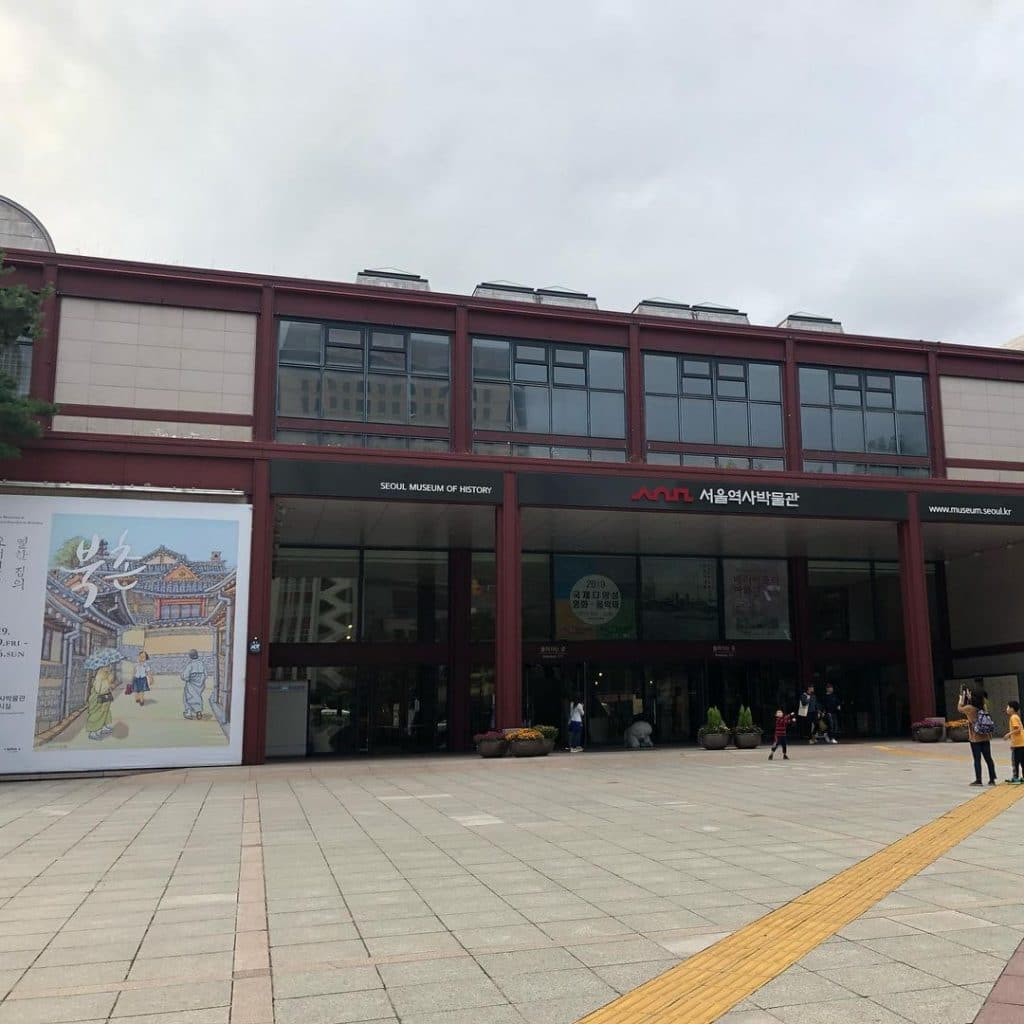 Seoul Museum of history (서울역사박물관)
The Seoul Museum is divided into six sections, each representing 600 years of Seoul history and culture. It has a lot of fascinating and well-detailed historical models of Seoul. It is free and provides excellent English explanations for foreign visitors.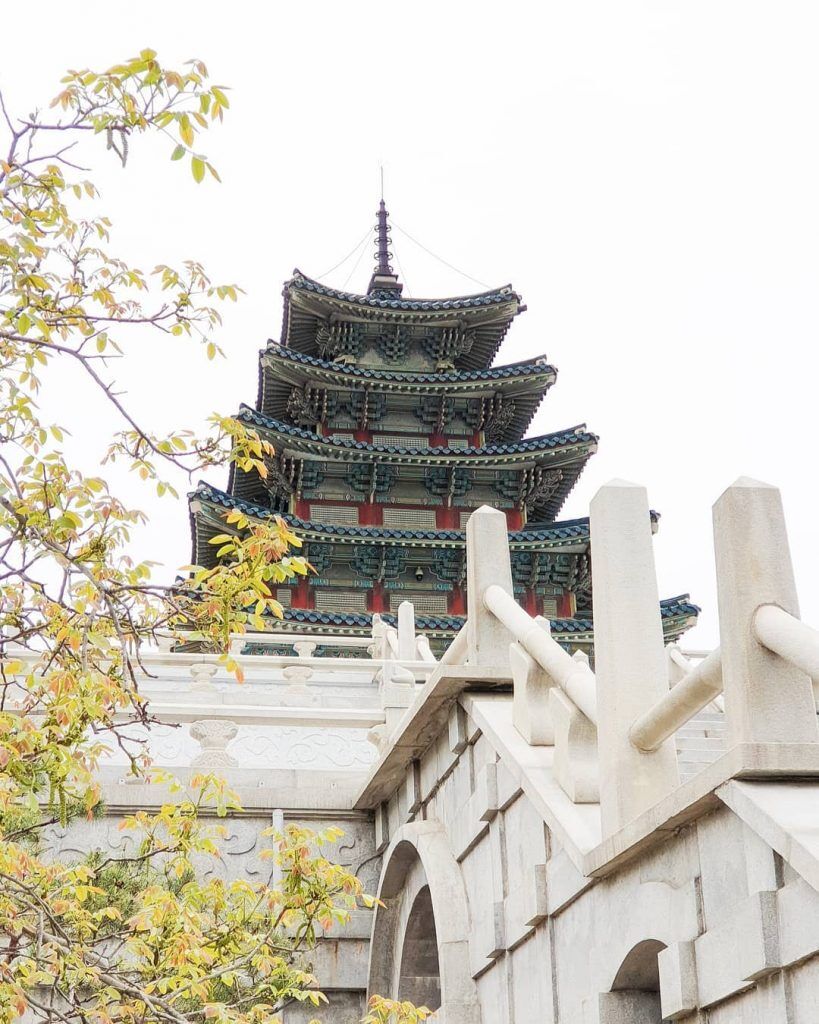 National Folk Museum. (국립민속박물관)
Other places to go in Seoul during summer are the museums. One of the most visited museums is the National Folk Museum of Korea. It is right next to the Gyeongbokgung (경복궁) Palace, the first royal palace to be built during the Joseon Dynasty (1395). The name of the palace means 'Palace Greatly Blessed by Heavens' and was home to the kings of the Joseon Dynasty. It is within the grounds of Gyeongbokgung Palace. The museum shows visitors how people`s lifestyles have changed from the pre-historic period to the modern period. It exhibits the things used by pre-historic people in their day-to-day life. It is free to visit during Chuseok.
The Museum has many exhibition halls but 3 of them are permanent with over 98,000 artifacts. The gorgeous building also has an open-air exhibit. Exploring the halls and artifacts takes you back in time, giving you the feeling of fulfillment. The traditional village exhibit shows you the streets from the 1960s to the 1980s. It also shows the traditional way of housing called Ochondaek i.e. Hanok (한옥, 韓屋), it is a way of showing a glimpse into the Chosun (조선대학교) Dynasty. When the time for Chuseok comes the place has a lot to offer for all age groups, from arts and crafts to games and more hence, it becomes one of the best places to go in Seoul in summer. Not one soul can be bored here.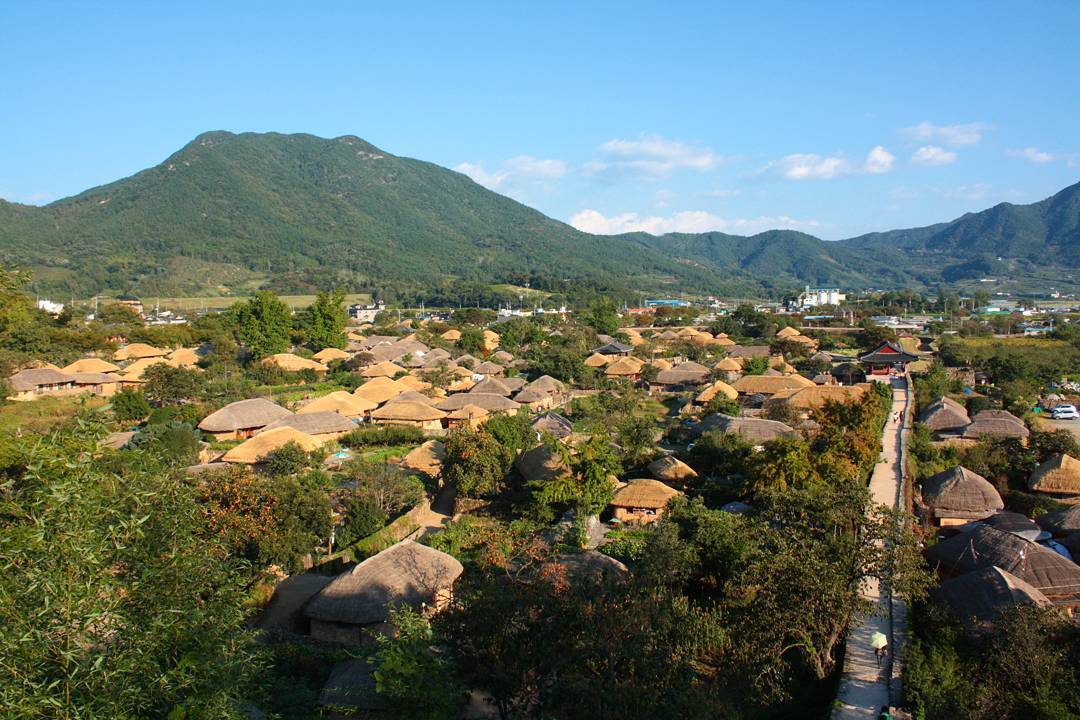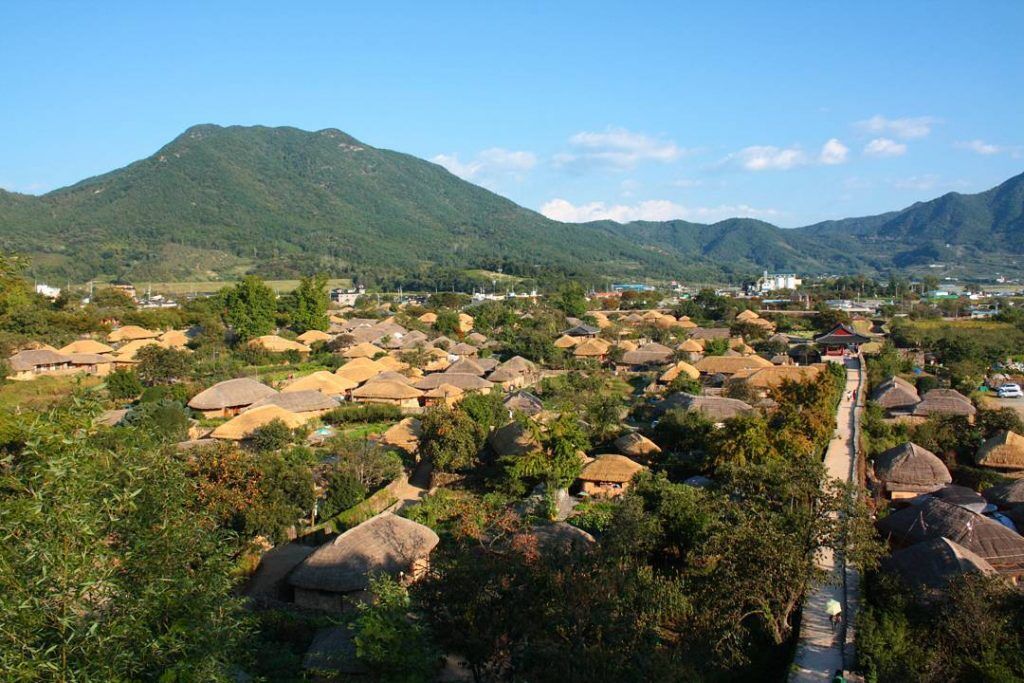 Korean Folk Village (한국민속촌)
Korean folk village located in the Gyeonggi (경기도) province of South Korea is like a living museum in the Yongin (용인, 龍仁) city. Many houses were restored and relocated here pursuing to create a replica of the Josen Dynasty and showcasing traditional Korean life and culture. The Korean Folk Village is an authentic place where you can see a traditional Korean village and learn about its fascinating history. From food and toys to traditional dance performances, there are a variety of activities available. Also available is a small amusement park. This destination should be on your travel itinerary.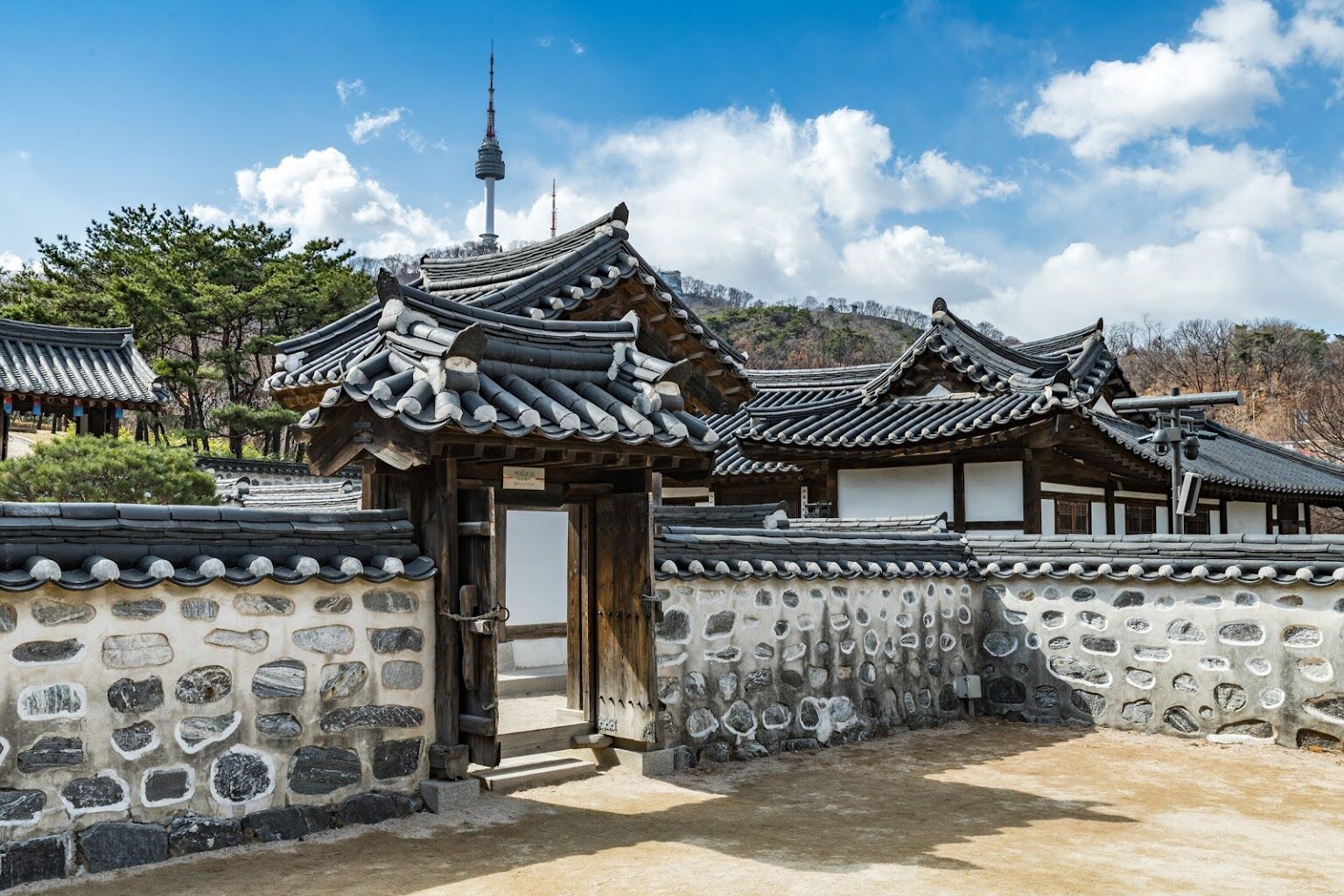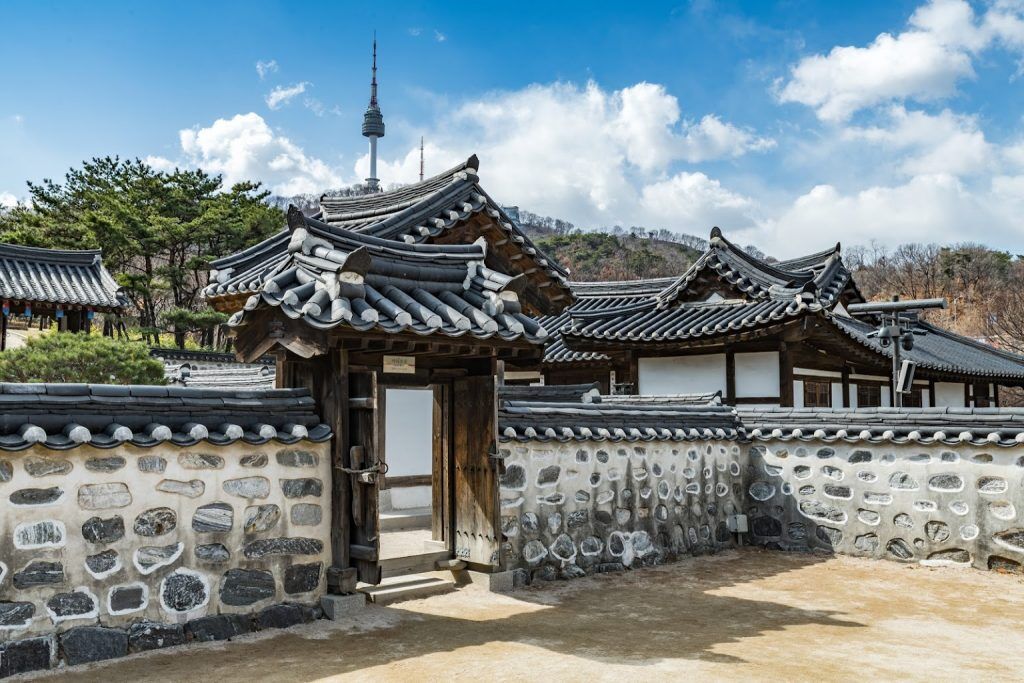 Namsangol Hanok Village (남산골한옥마을)
Namsangol Hanok (남산골한옥마을) village, a village built to restore traditional Korean homes and culture. It is situated in Jung-gu, in the Pil-dong (필동) neighbourhood. The entire area was so scenic that it was named one of the top five most beautiful places to go in Seoul during summer. To make the Josen era feel realistic, a traditional Korean garden, a stream, and a pavilion were constructed which only added more to the already beautiful place.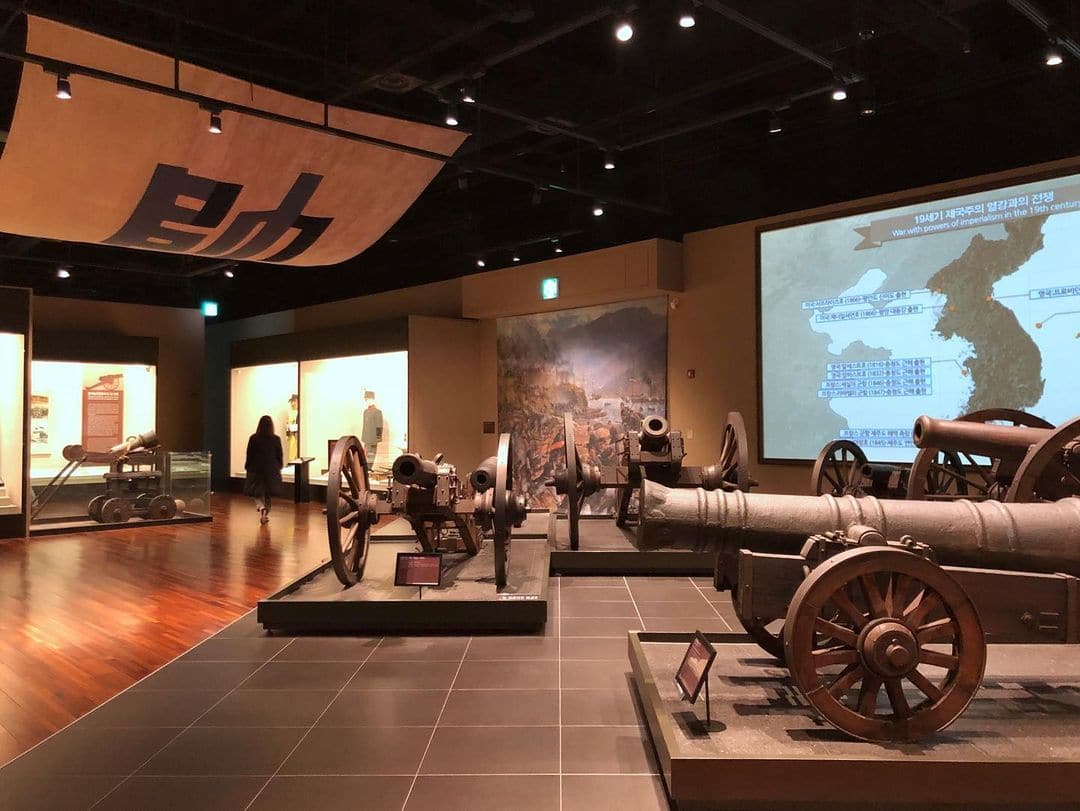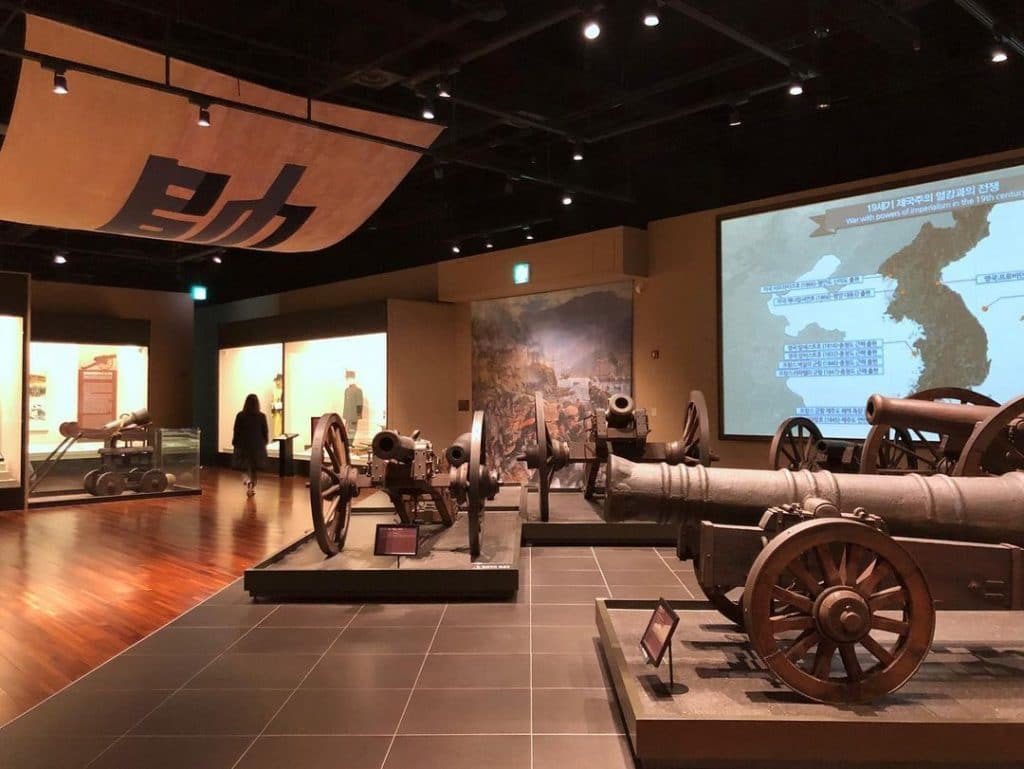 Korean War Memorial. (전쟁기념관)
Korean War Memorial starts at the bottom and works its way up. There is a great deal of information about the Korean War, but there is also a great deal of information about other eras. They have fantastic static displays outside and are one of the few places where you can touch and crawl around in a few cars. It is a phenomenal museum devoted to the history of Korean Warfare.
Places To Watch Korean History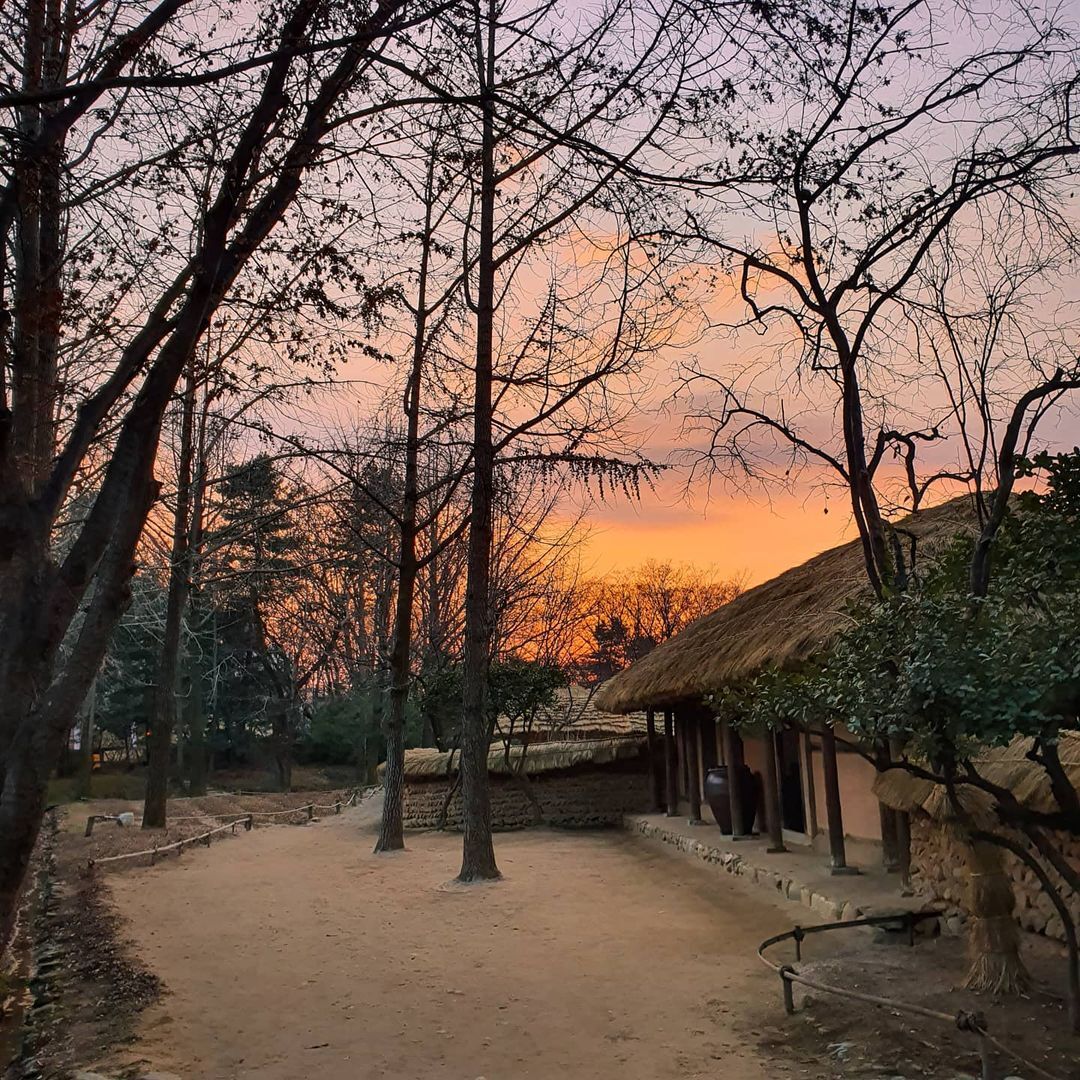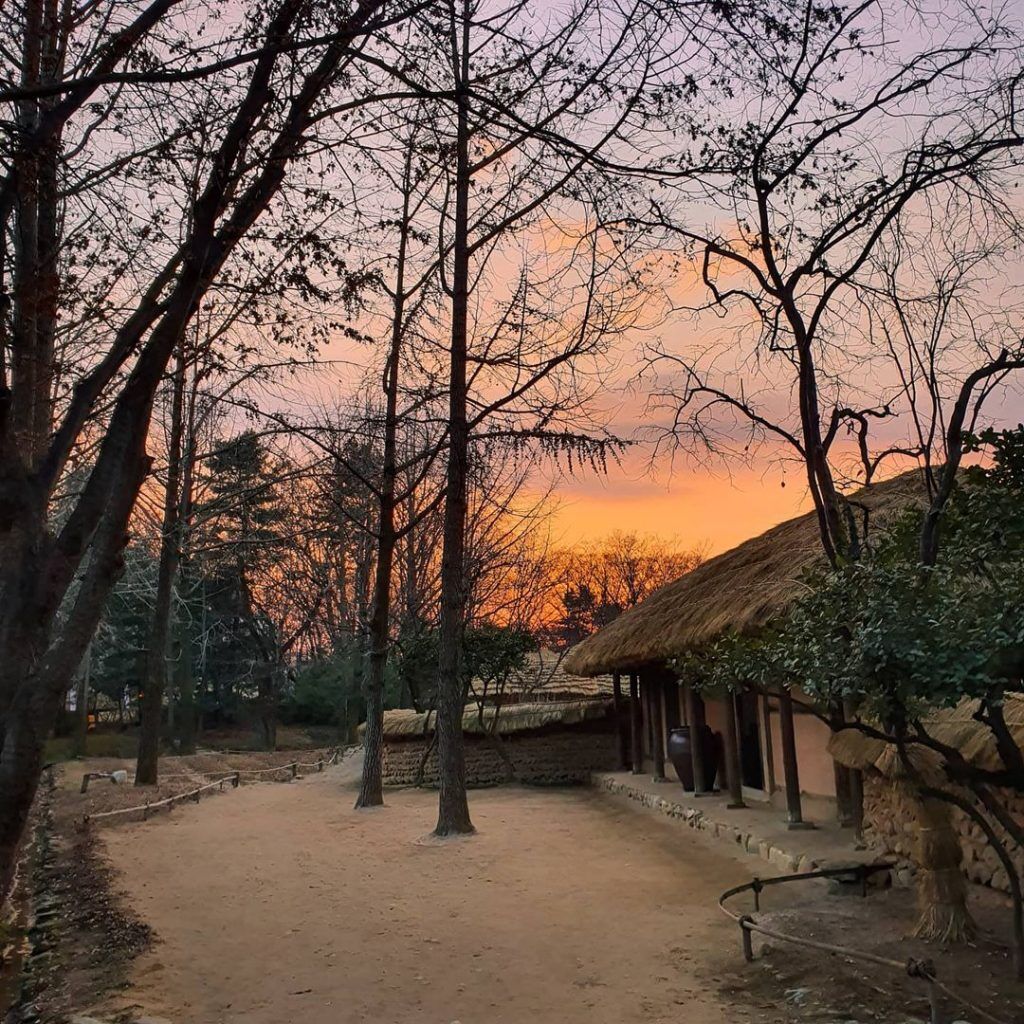 Naganeupseong Folk Village (낙안읍성 민속마을)
Naganeupseong Folk Village is a one-of-a-kind tourist destination. Jeollanam-do is where the village is situated. People come here to learn about prehistoric people's way of life and culture. Many traditional Korean activities are performed, including military music performances, traditional wedding ceremonies, Gayageum performances, funeral rite experiences, and many more. If you want to learn about Korean history, you must come here.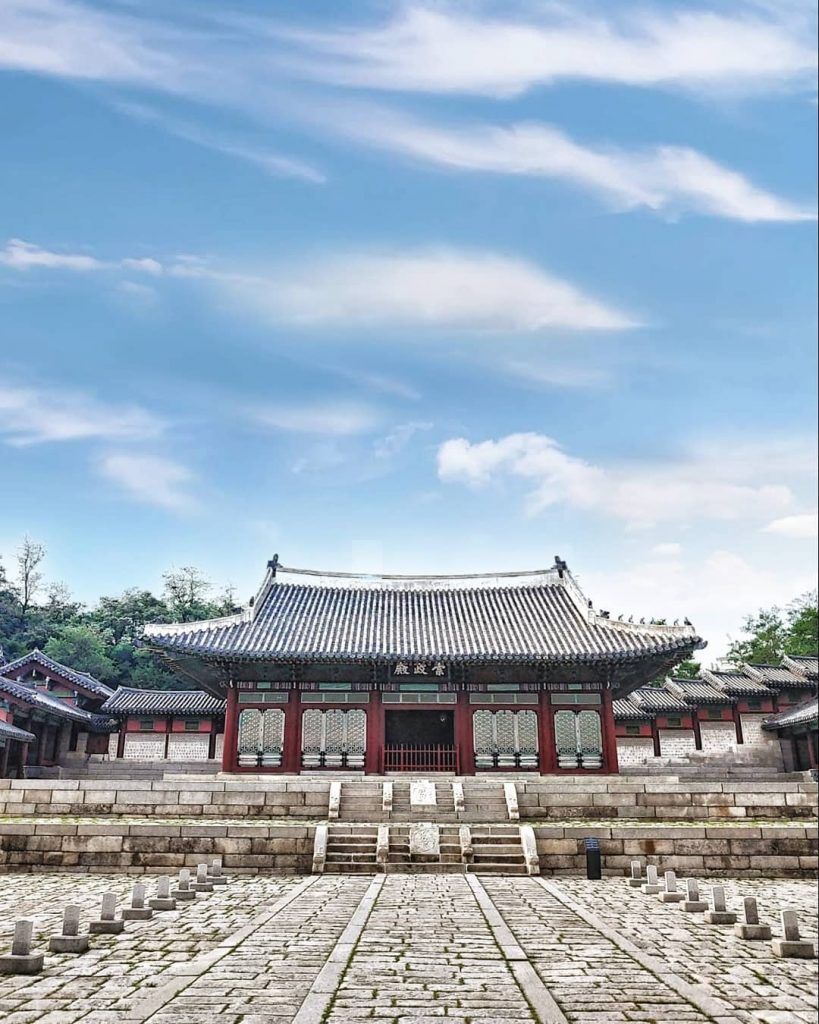 Gyeongbokgung Palace (경복궁)
Gyeongbokgung Palace is in Seoul. It is the main palace out of the five residencies of the Joseon dynasty. It is well-known for its beautiful architecture and traditional activities such as the Changing of the Royal Guards, Hanbok programs, experiencing royal palace life, and many others. The palace has no admission fees, and on special occasions such as Chuseok, there are special discounts on Hanbok and other traditional activities.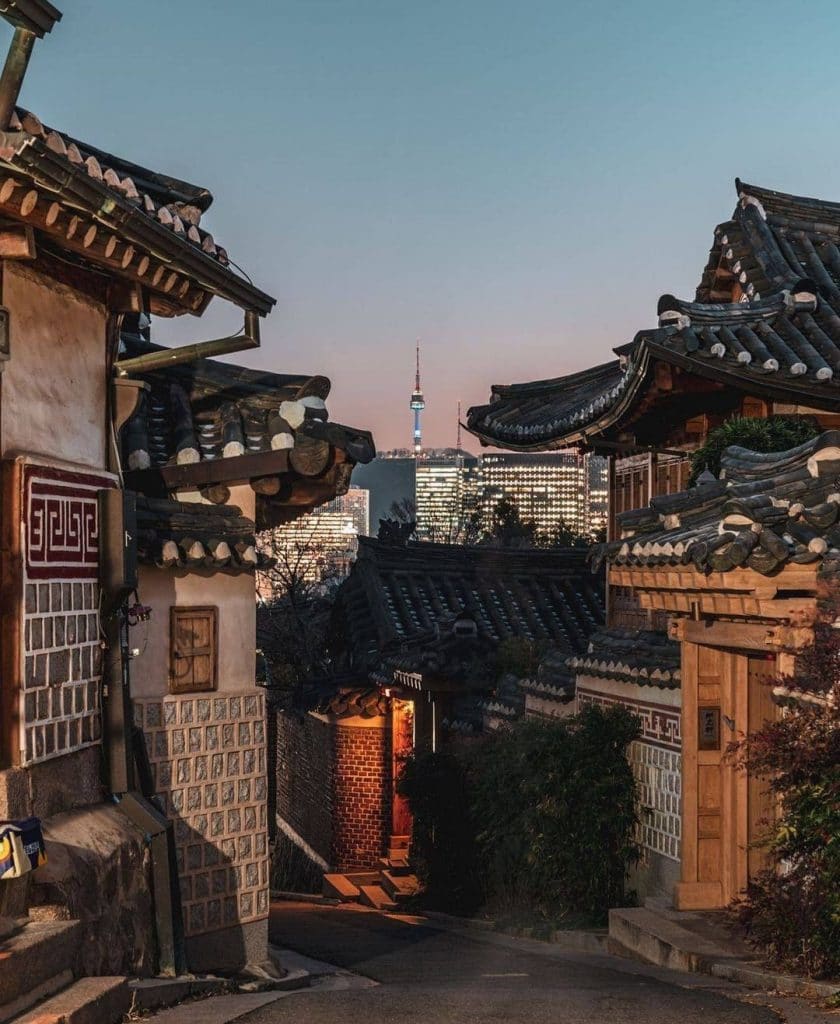 Bukchon Honak Village (북촌한옥마을)
Bukchon Honak Village has been meticulously preserved and is one of Seoul's oldest neighborhoods, dating back to the 14th century. The village is in the city's heart, and it features historic homes and narrow streets. The location does not charge admission fees. For history buffs, this is a must-see attraction.
Forts And War Places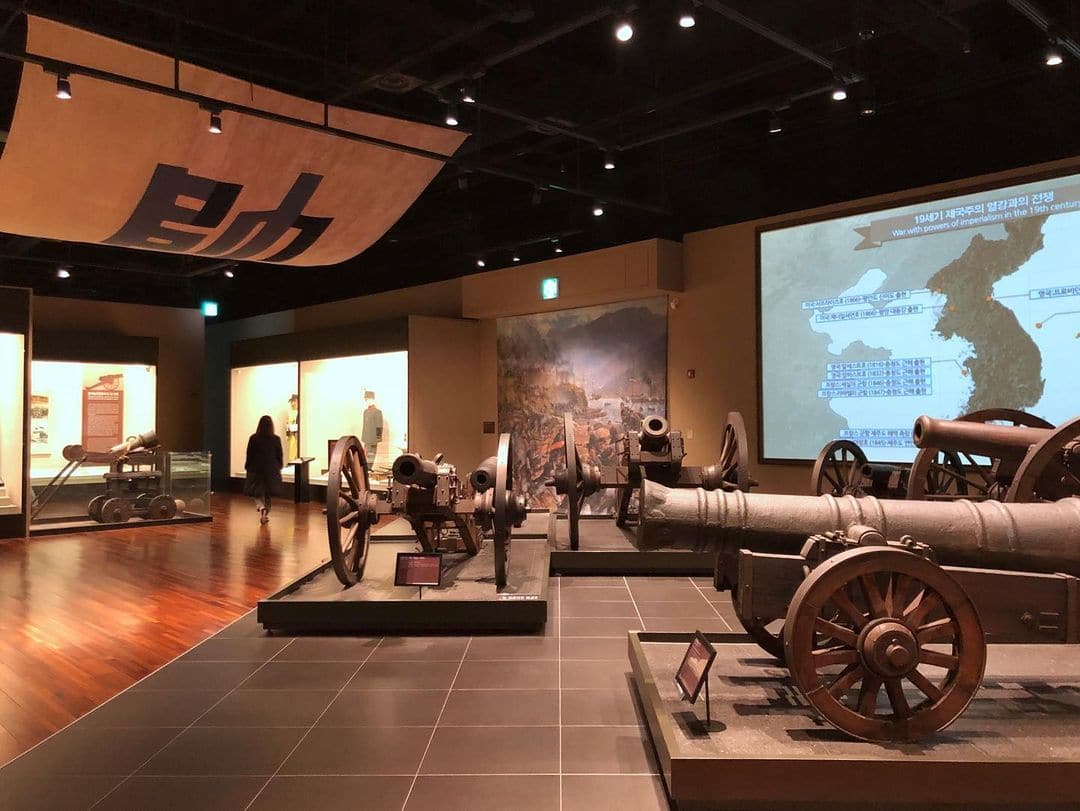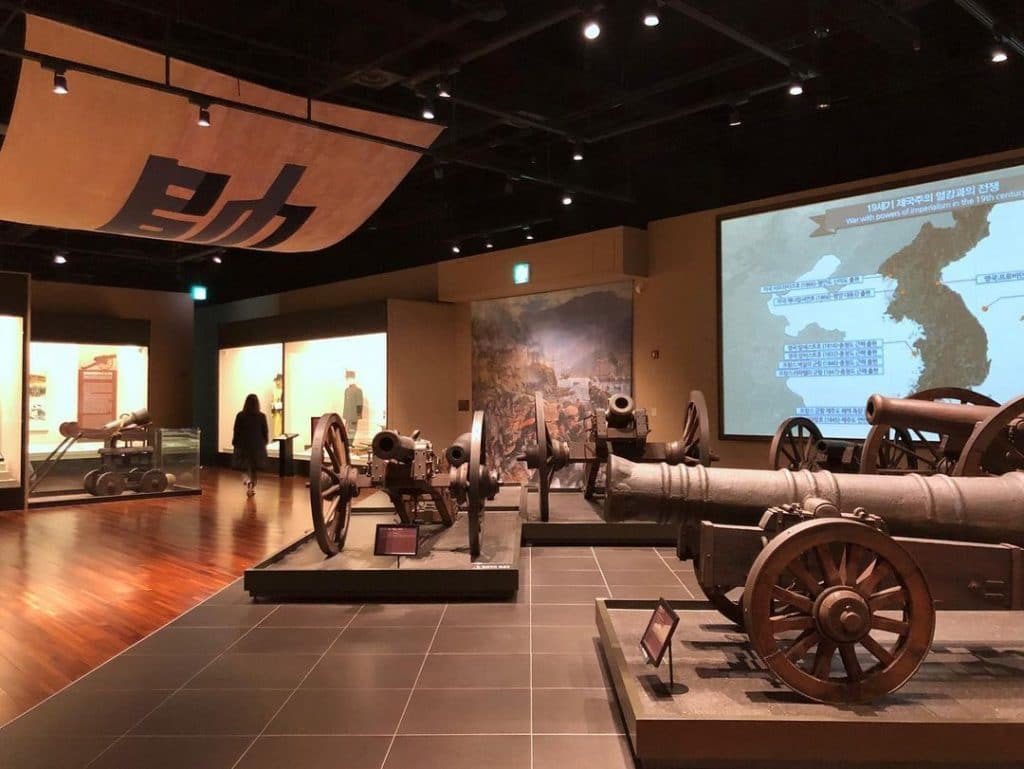 Korean War Memorial (전쟁기념관)
Korean War Memorial is a magnificent museum devoted to the history of warfare as seen by Koreans. Start at the bottom and work your way up. There is a wealth of information about the Korean War and other eras. They have fantastic static displays outside and are one of the few places where you can touch and crawl around in a few cars.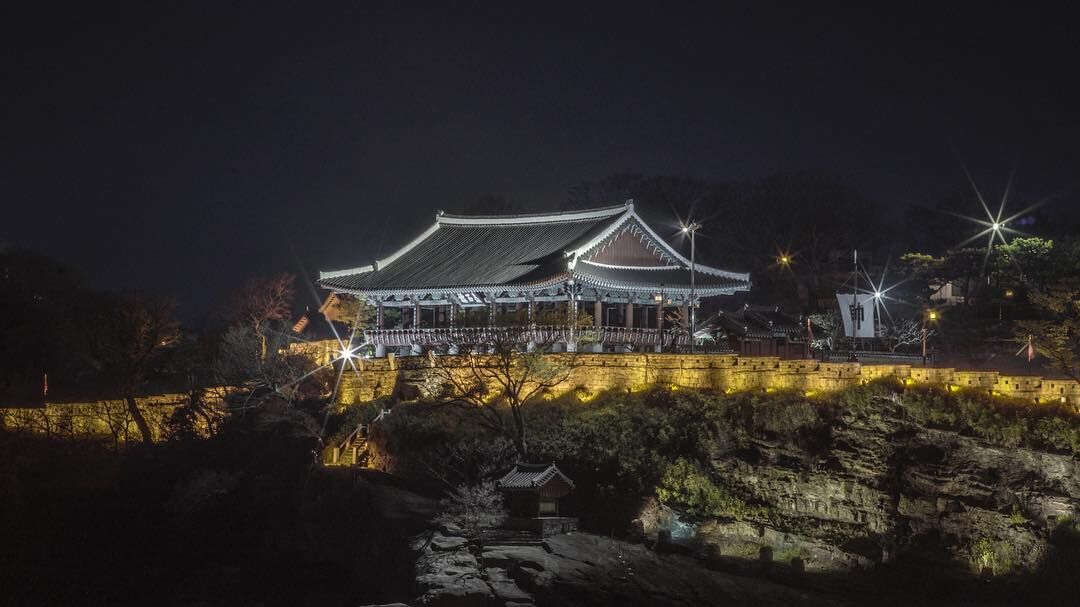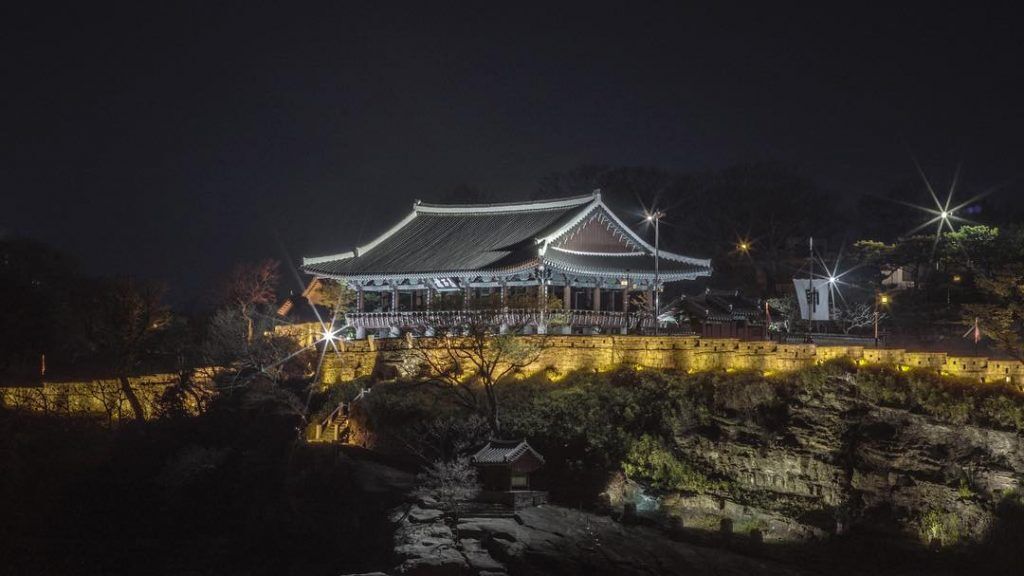 It is a medieval fortress that features elaborate pavilions and a history museum. The castle is quite large and impressive and, the museum focuses on the Japanese invasion of 1592. It is one of the great historic sites for the grassroots defending the fatherland in the Joseon dynasty. A place where the Imjin war took place and more than 70,000 soldiers lost their lives.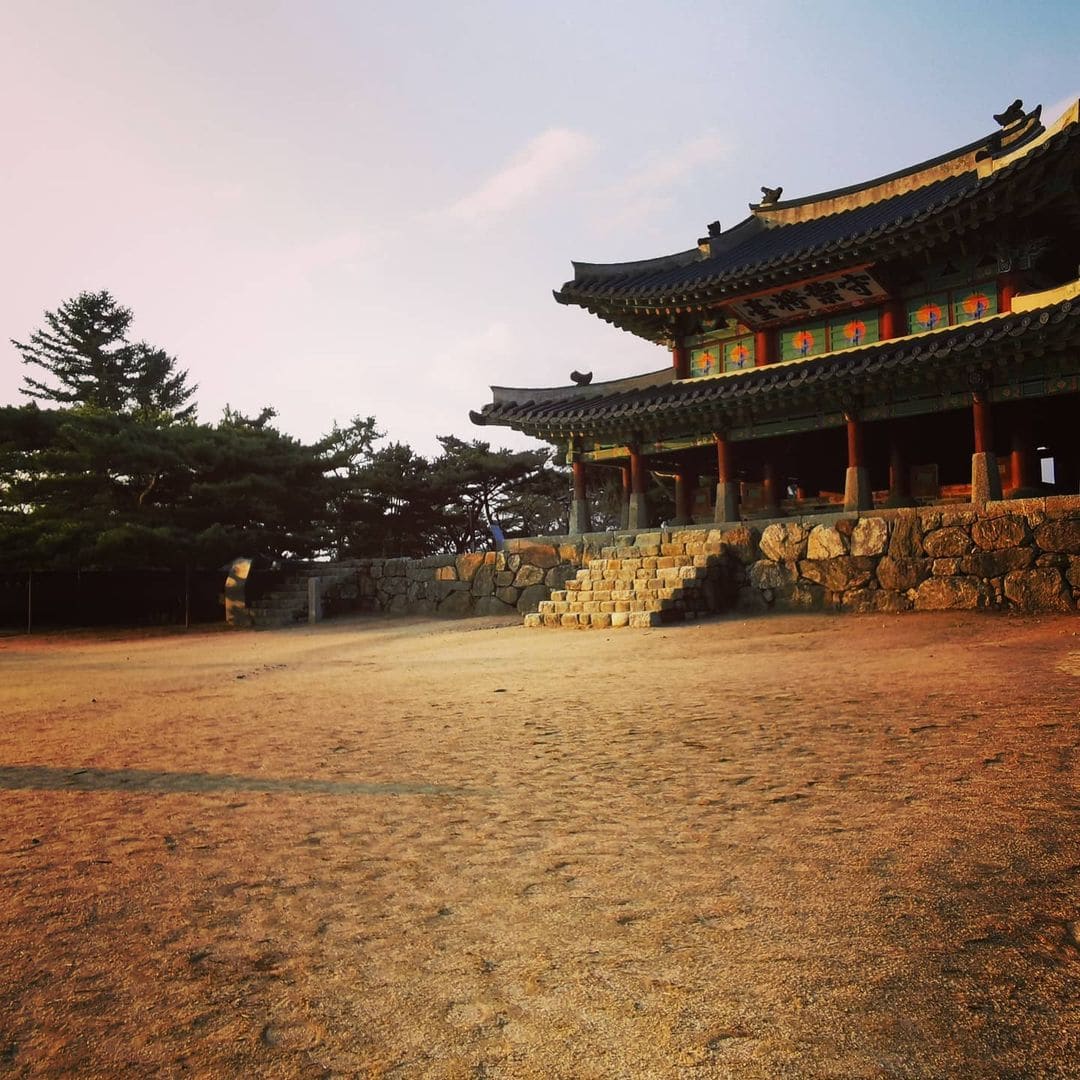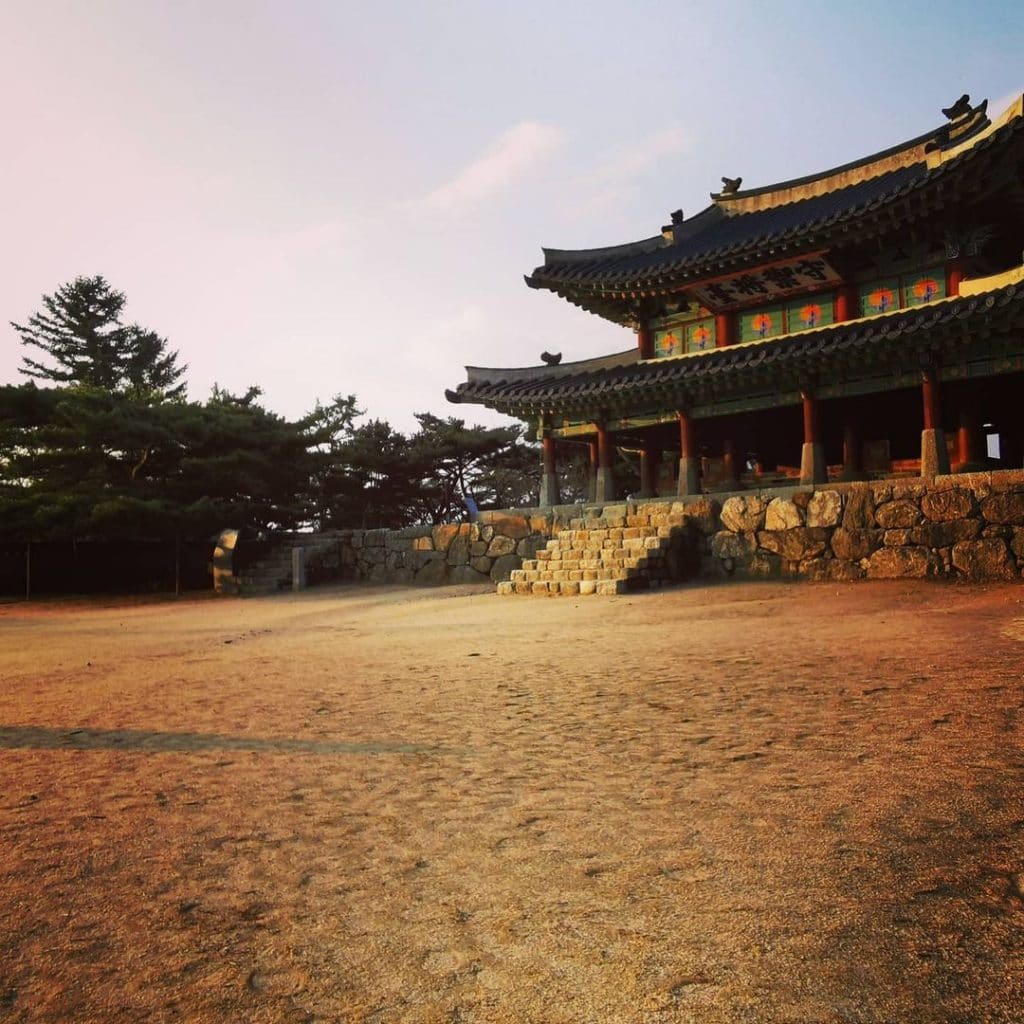 It is a historical fortification in Seoul. During the Joseon Dynasty, this castle served as both a spiritual symbol and a military stronghold. It was nearly 12 kilometers long and was used to guard a large area and serve as an emergency capital during wartime.
Covid-19 And Places That Are Closed Due To Covid-19
The present situation of Covid-19 in South Korea
In South Korea, the number of active cases is steadily decreasing. There are currently 98,665 cases, of which 90,328 have recovered, and 1696 have been found dead. To reduce the number of active cases in the country, the government is following strict guidelines. From April 1, 2020, all new arrivals, regardless of nationality or length of stay, were required to undergo a 14-day quarantine. The government is following the same guidelines for quarantine. But the diplomats or foreigners with official business status are exempted from the mandatory quarantine. Tourist entry is partially allowed with health screening and questionnaires.
Traveling Guidelines for International Tourists
14-day mandatory quarantine upon arrival
Temperature checks and thermal screening are, required according to protocol.
A negative PCR test certificate obtained less than 48 hours before departure is required.
All Alien Registration Card Holders must obtain a Re-entry Permit.
Short-term foreign visitors who do not have a residence in South Korea will be placed under facility quarantine for 14 days at their expense of approximately USD 1,510. It does not apply to foreigners issued the quarantine exemption certificate by the Korean embassy.
At this time, there are limitations on the types of passengers who can enter South Korea. Please double-check the criteria before leaving.
Covid-19 Impact On Chuseok
South Korea was hit by the first wave of Covid-19 during Chuseok 2020, forcing the country to abandon some of its most cherished traditions. As a result of the government's strict rules, travel and public gatherings were, prohibited. But things are gradually improving, and the government has approved the opening of several tourist attractions for a limited number of visitors. Transportation services are also available in the country, with thermal screening and sanitization performed regularly. Until now, over 225,800 people have gotten a vaccination shot. Hopefully, people will be celebrating Chuseok in 2023 and participate in their rituals and traditional activities.
Places That Are Closed Due To Covid
All tourist attractions are now open; the only difference is that the hours of operation have changed. All events are permitted to take place in part, and all shopping malls and restaurants are open. However, due to the global pandemic, few events and locations may be limited or closed, according to the official site of Chuseok 2023. As a result, it's a good idea to double-check the events and locations before leaving.
People Also Asked
Is summer a good time to visit Korea?
It depends on what you are looking for. If you are looking for warm weather, then summer is a good time to visit. However, if you are looking to avoid the crowds, then summer may not be the best time to visit.
What is the prettiest place in Korea?
There is no definitive answer to this question since beauty is subjective. However, some popular choices for the prettiest place in Korea include Jeju Island, Seoraksan National Park, and Nami Island.
What can you do in Seoul in the summer?
In the summer, you can visit Seoul's many parks, go hiking in the mountains, or relax at one of the city's many spas.
Is it expensive to go to Korea?
This depends on your definition of expensive. Generally, Korea is a mid-priced country, and you can expect to spend around $50-$100 USD per day, depending on your travel style.
What is the hottest month in South Korea?
The hottest month in South Korea is August, when the average temperature is 27 degrees Celsius (81 degrees Fahrenheit).
What is the most visited place in Korea?
The most visited place in Korea is the capital city of Seoul.
What month is the best time to visit South Korea?
The best time to visit South Korea is in the springtime, from March to May. The weather is mild and the flowers are in bloom.