Restrictions
In November 2020, the South Korean government implemented a five-tier social distancing model. Since January 2021, authorities have tightened gathering and business restrictions throughout the country in response to the continuing Covid-19 outbreak. As a result of more transmissible pathogens, South Korea is facing a severe third wave of infections, Due to Coronavirus strains from South Africa and the United Kingdom.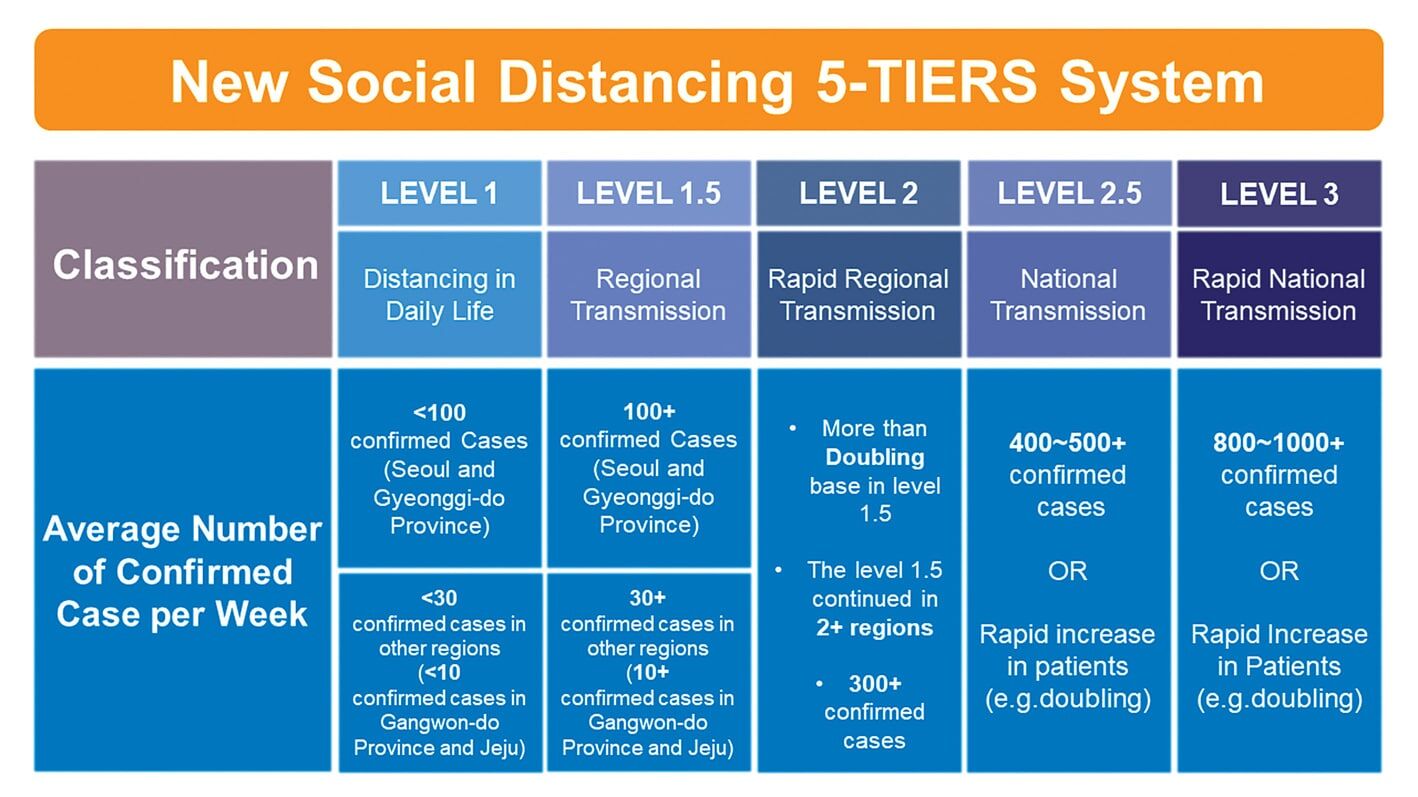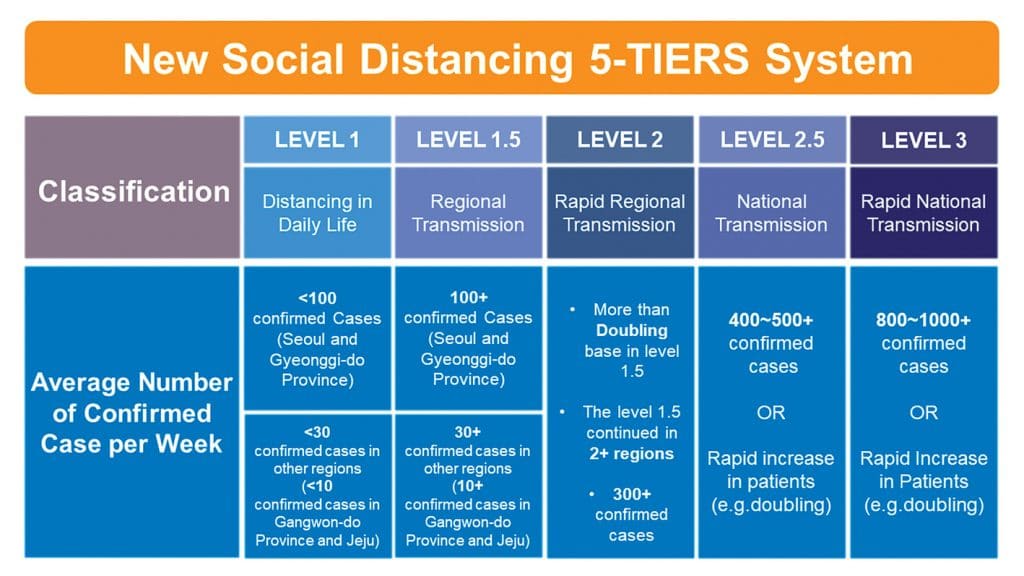 The Five-Tier Social Distancing Model.
Following the spread of covid-19 in a particular geographic region, the South Korean government tailored the five-tier social distancing model and implemented restrictions. There are five-tiers to the model: 1, 1.5, 2, 2.5, and 3.
Tier 1
Tier 1 is a zone with fewer than 100 covid positive people in Seoul and fewer than 30 people in other areas weekly. The government has only enforced security measures in these regions, such as masks and hand sanitizers.
Tier 1.5
Tier 1.5 applies to a population of more than 100 covid positive people in the capital city. In these areas, the authorities have outlawed dance and other activities in clubs and bars. At weddings, funerals, and restaurants, the number of guests is limited.
Tier 2
Tier 2 is the zone with more than 300 cases nationwide. In tier 2 authorities, will limit the gathering to 100 people and shut down restaurants, malls, and fitness centers by 9:00 pm daily except take away and delivery services from the restaurants.
Tier 2.5
Tier 2.5 is when there are more than 400 cases nationwide. At level, 2.5 authorities will limit gathering to 50 people and shut down all the multi-use crowded facilities from 9:00 pm, including malls, fitness centers, Subways, etc.
Tier 3
It is at the highest level, with over 400 cases reported across the world. Tier 3 authorities will adhere to stringent rules, recommending that people stay at home and limit events to 10 or fewer people, with most of the facilities being near closed.
Read all the government restrictions and recommendations as per the five-tier model before making any travel arrangements to South Korea during Chuseok.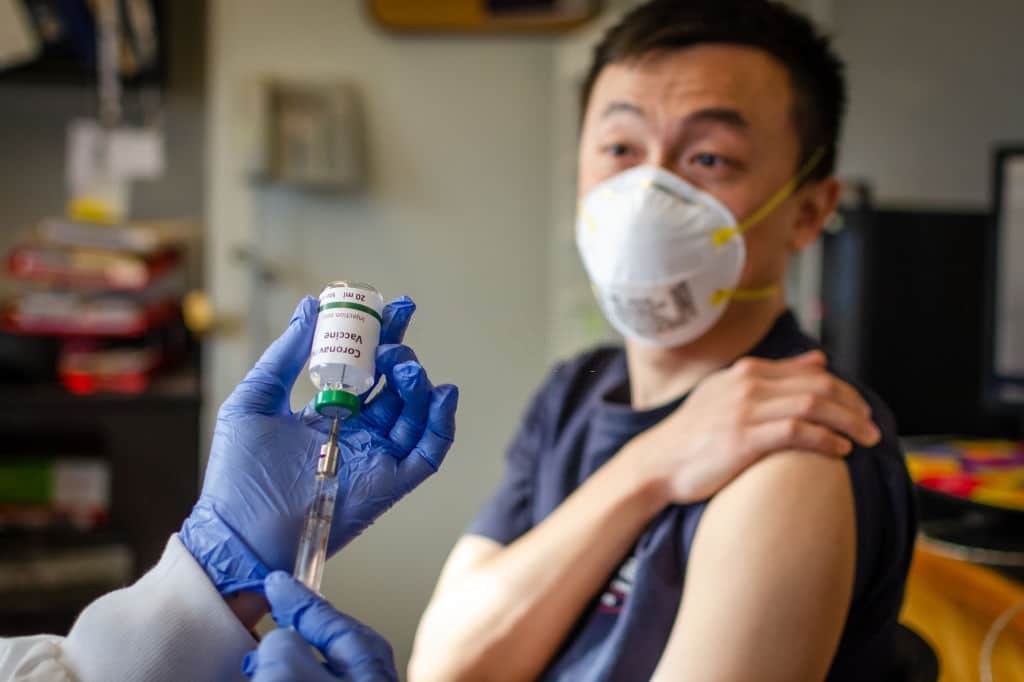 Precautions To Take
The government has advised the public to take special precautions since over 2 million people are expected to fly during the five-day Chuseok holiday in 2021 (18 September 2021-22 September 2021).
Please avoid going outside if you are elderly, pregnant, or have a chronic condition.
Before traveling to the region, learn more about the Coronavirus outbreak.
Make sure you have travel insurance before you visit South Korea during the pandemic.
Stop dining at restaurants and try to get your meals delivered to your home or hotel room.
Avoid going to areas that are not well ventilated and are crowded.
Clean and disinfect regularly touched surfaces that you use during traveling.
If you are fit, get vaccinated against covid-19. However, being vaccinated does not make you completely immune to the virus, so take all of the precautions recommended by the government.
Before you travel, get tested with covid-19.
If you experience symptoms while traveling, wear a mask and seek medical attention.
Wear face masks, practice social distancing and hygiene, stay away from public areas, and keep a 6-foot distance from strangers.
Get checked after your trip and stay in isolation for at least ten days.
Do not fly if you are sick or have been around someone who is ill.
How Did Covid Affect Chuseok In 2020, And How Will It Affect This Year?
As the celebration and colors are immersed in isolation owing to the global pandemic, the glitter, passion, and enthusiasm for big festivals like chuseok seem to have been muted and colored in ferrotype tones. The government rules and prohibitions on festivals and social events made Chuseok 2020 a washout. With around 191 positive cases in South Korea during chuseok made health authorities limit plane and train ticket sales, they urged people to take extra precautions and avoid traveling. They advised the public to use internet facilities to communicate with their families and friends. Chuseok is a festival dedicated to finding joy and preparing different rituals and events that bring families and friends together. However, many practices, such as cleaning ancestral sites, were outsourced due to the pandemic. Small businesses were also hit hard as the restaurants, travel agencies, and other small retailers were shutting down.
But things are gradually improving, and the government has approved the opening of several tourist attractions for a limited number of visitors. Transportation services are also available in the country, with thermal screening and sanitization performed regularly. Until now, over 225,800 people have gotten a vaccination shot. Hopefully, people will be celebrating Chuseok in 2021 and participate in their rituals and traditional activities.
Rules And Laws To Follow
Failure to wear the mask in public places would result in a fine of 100,000 won.
Those who break the gathering ban will face a fine of 3 million Korean won or less.
Foreigners must now undergo mandatory Covid-19 PCR testing in Seoul and other cities.
Travelers, regardless of nationality, who use quarantine facilities operated by the central or local government due to a lack of a place to stay, must pay for the services.
Those who are subject to self-quarantine must download a Korean government-run self-quarantine safety security app to their phones.
Follow all entry criteria for your destination and include any health information that is needed or requested.
Breaches of Article 79-3(Leaving self-isolation) of the Infectious Disease Control and Prevention Act are punishable by up to a year in prison or a fine of up to KRW 10 million (enacted 5- April- 2020).
Fine up to 3,000,000 won ($3,000) for the people who refuse to get screened for the virus.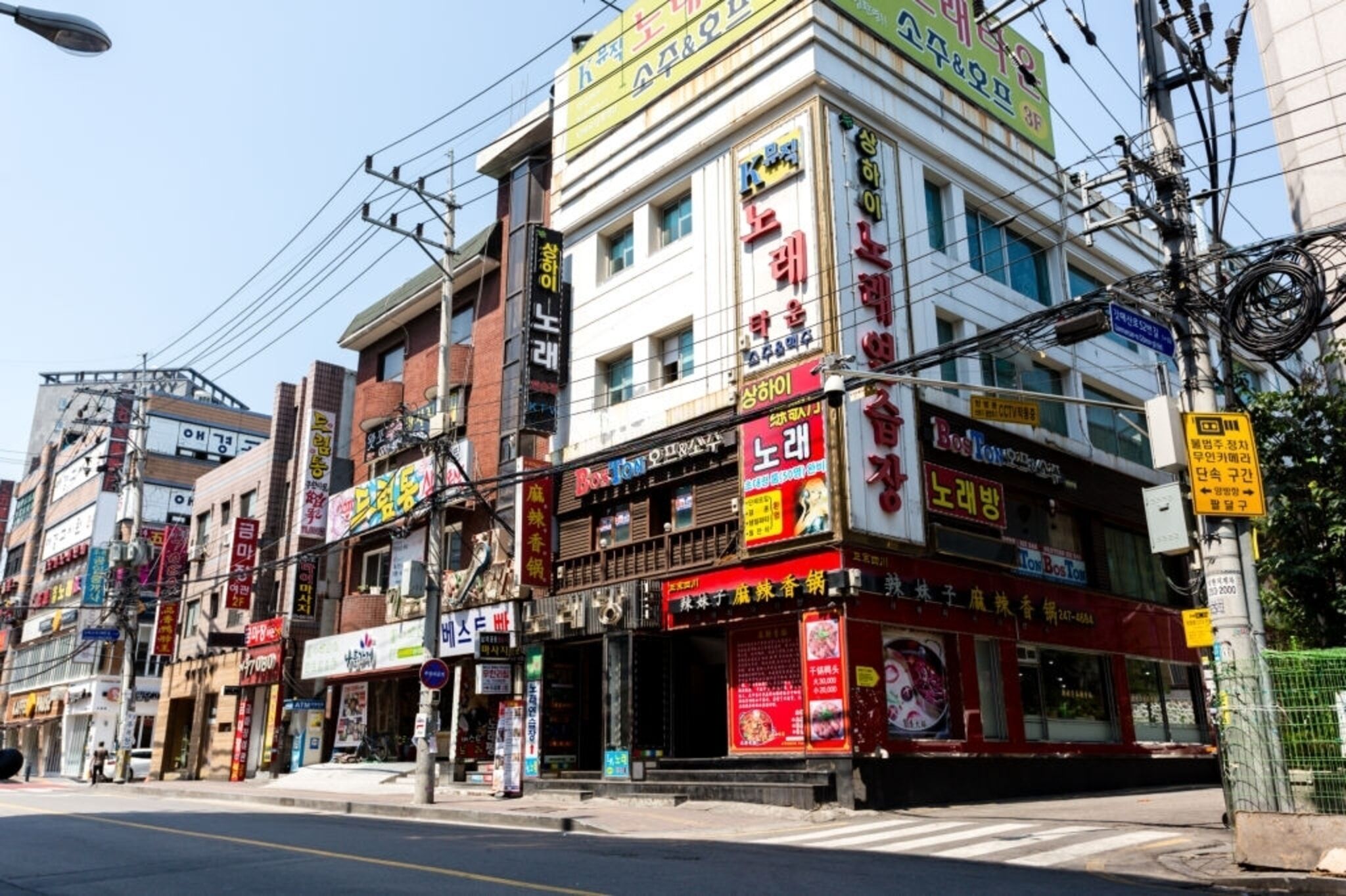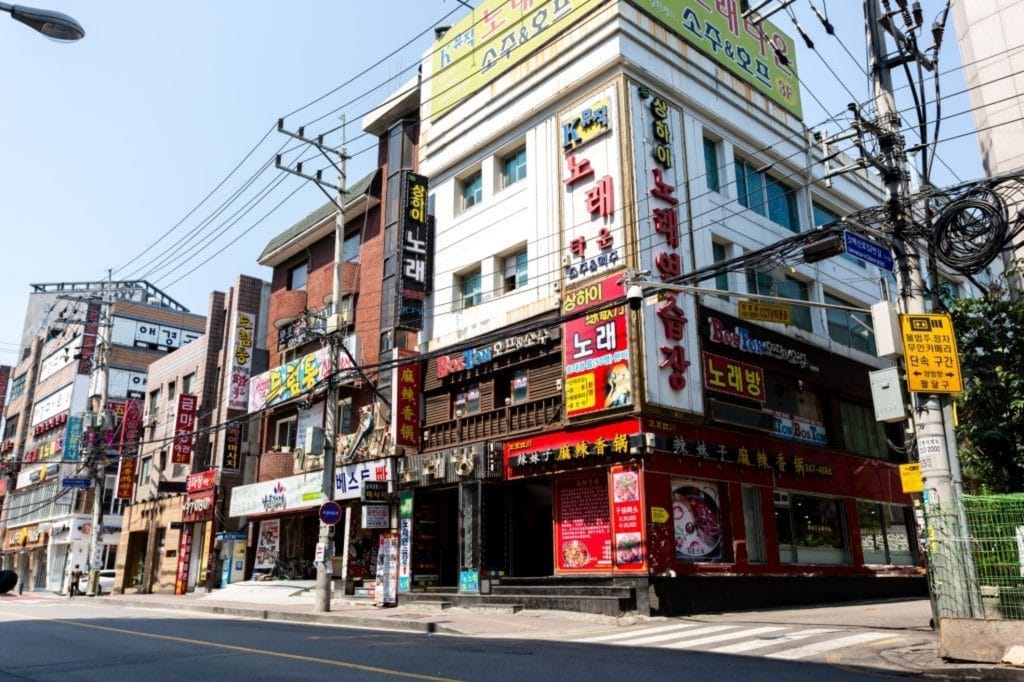 What To Do In The Event Of A Lockdown?
Contact Embassy
The embassy would assist stranded foreigners in South Korea during the coronavirus pandemic. Keep in touch with your countries embassy regularly so that they can help you and guide you out. The embassies have been guardian angels to their citizens during these difficult times, responding to the flood of inquiries and providing all sorts of assistance, from negotiating with the Korean government to dispatching flights to evacuate their citizens.
Keep a check on your financial resources.
It is advisable to review your financial resources before traveling during a pandemic because this virus is volatile and has multiple strains, contributing to a rise in the number of cases. Therefore, if the country goes into lockdown, you should have enough money to last a month.
Locate nearby supermarkets for essentials.
Search for supermarkets nearby you and try to stock essentials for up to 2 weeks because it can be difficult for you to find necessary items if the country goes under a complete lockdown. Refrain yourself from visiting the supermarket and try to order things online on your doorsteps to avoid any physical contact.
Learn about all the travel requirements.
Browse your travel documents and keep a constant view of the governments' guidelines to travel and follow all entry requirements for your destination. Look for required or requested health information and try to keep your documents up to date. Keep in touch with your travel airlines so that they can inform you about the availability or canceling of flights.
Travel insurance.
It is advisable to contact your travel insurance provider and keep yourself updated with the policies and check if it includes Covid -19 coverage. If your travel is affected by Covid-19, trip insurance will help you recover your costs in several ways, including Covid-related hospitalization, Treatment and care for medical conditions, ongoing trials, Repatriation, and medical evacuation, and many more.
What Should One Do If He Or She Wishes To Go Out?
All seems to have come to a halt in the wake of the recent COVID-19 outbreak. Most of us are concerned about various factors, including travel, due to many lockdowns, social isolation, and mandatory restrictions. Traveling, on the other side comes up with it whole new challenges, but by following the South Korean guidelines and taking safety precautions, one can stay safe and have fun while traveling.
Aim to avoid rush hours and take less congested roads while preparing outings.
Before leaving the hotel, make sure that everybody in your family is safe and symptom-free.
During travel, wear a mask and at least maintain a one-meter distance from others, and frequently sanitize your hands.
Keep yourself updated with the level of Covid-19 transmission to the place you are going to visit.
Download the coronavirus contact tracing app on your mobile phone run by the Korean government.
If you have a medical problem, keep all of the records related to it, and become acquainted with all government-issued phone numbers.
Advise your family to use the washroom before leaving the hotel, and avoid using public bathrooms as much as possible.
Be aware of the risk of going out and be prepared accordingly, and get yourself quarantine after the travel.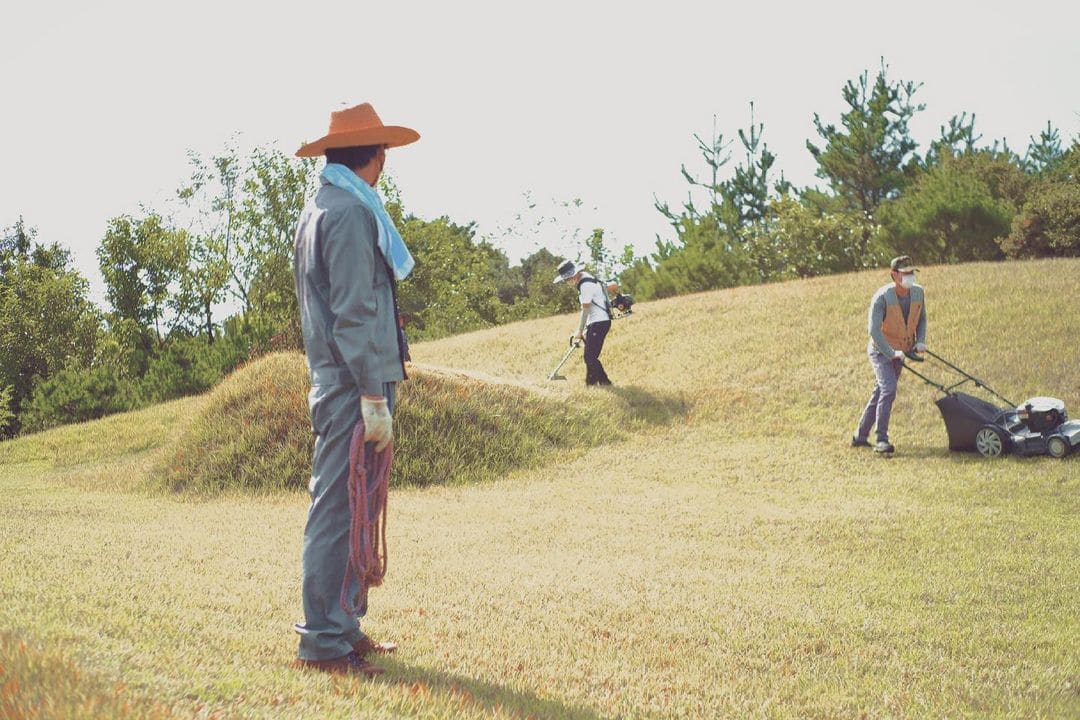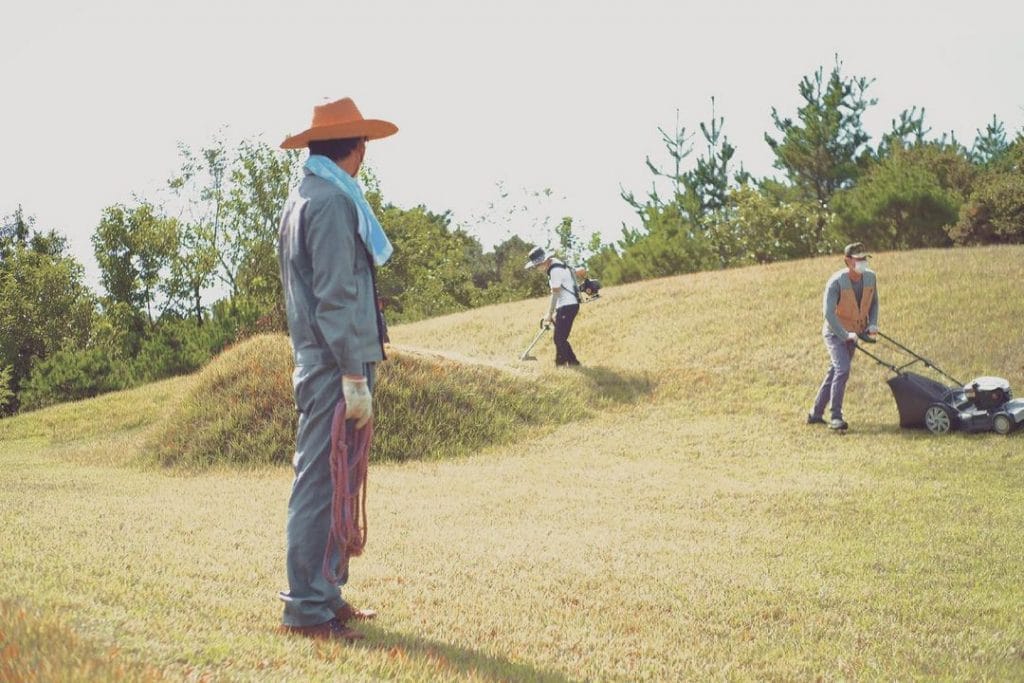 Outsourcing Rituals
Amidst, the Coronavirus the government has urged people to connect through the internet and outsource rituals and customs. Many people had extreme restrictions during Chuseok 2020, including prohibitions on family gatherings during the holiday. And those violating the prohibitions were charged a fine up to KRW 3 million.
It compelled people to keep virtual services and hire people to decorate and clean their ancestors' graveyards. It is one of the most significant Chuseok customs. It's a way of paying homage to the ancestors and thanking them for the plentiful harvest.
Chuseok is a time of year when family and friends are around to celebrate and prepare rituals, but the Chuseok 2020 celebration was unlike any other in the past. People are hoping to celebrate the upcoming festival with the same excitement and zeal.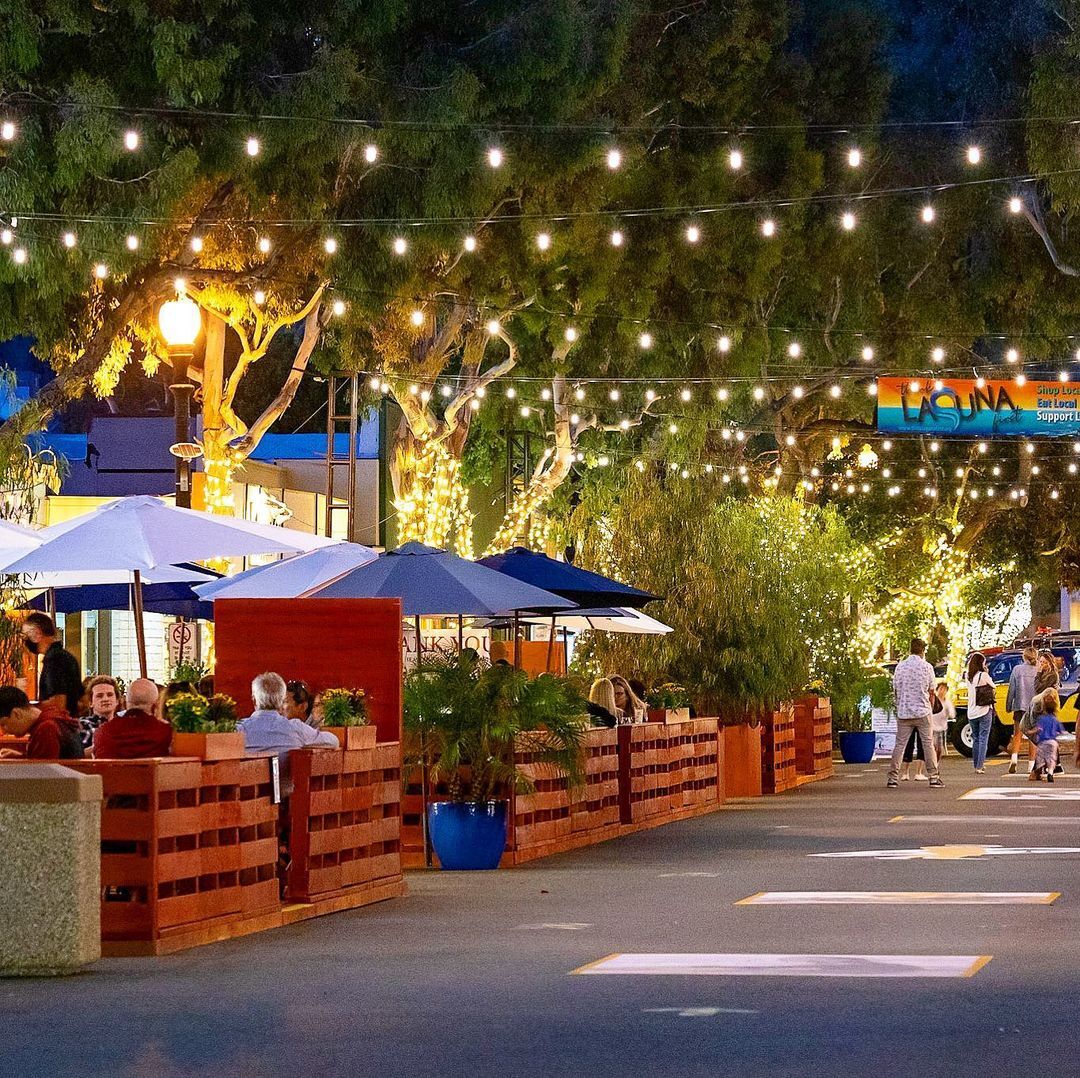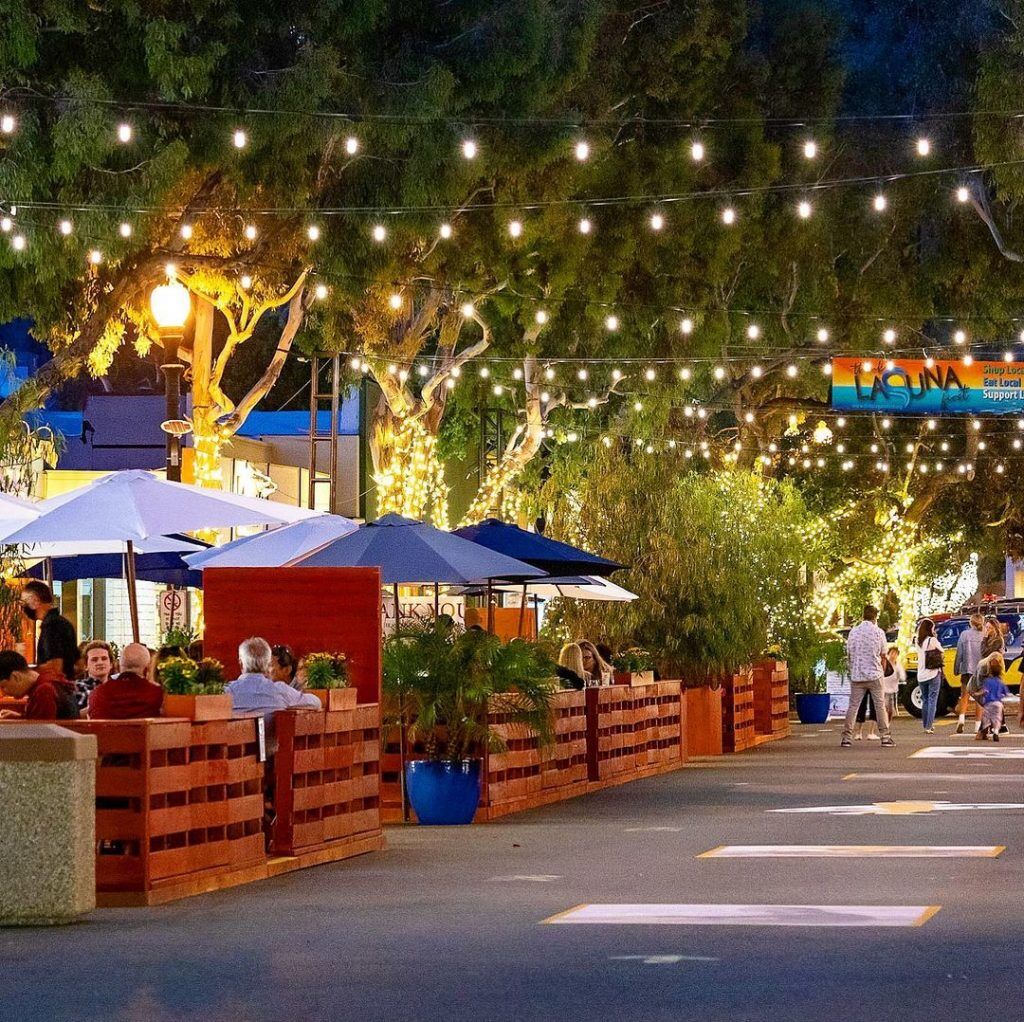 Small Businesses Are Suffering
Chuseok is a three-day national holiday during which most markets are closed as people head home. However, this does not prevent small businesses from making money because people begin shopping around 2-3 days before the Chuseok holiday. For many small companies, this is an unmatched chance to increase revenue and earnings.
For several small business retailers, the holiday season is their busiest time of year. The chance to benefit from the Chuseok holiday in the South Korean region has never been a letdown.
Small companies have already faced peerless obstacles in 2020, and the holiday season appears to be on track to bring even more in the wake of a fragile economy and ongoing worries about a new Coronavirus outbreak. The pandemic is wreaking havoc on businesses, with restaurants, travel agencies, and other similar establishments going out of business.
However, the Korean government has established many policies and relives funds for small businesses. On the other hand, the owners expect that the upcoming Chuseok holidays will resurrect their businesses.
Travel Restrictions
All flights must arrive between the hours of 5:00 am and 8:00 pm at Incheon Airport.
The airport authorities must receive a completed health declaration form and a travel declaration form during your visit to South Korea.
Everyone must endure 14-day quarantine upon arrival in South Korea.
Within 48 hours of departure, you must have a negative PCR report. Intercity travel in many parts of South Korea also requires a negative PCR report.
Wearing a mask and maintaining social distancing is compulsory during travel to South Korea.
All travels have to download self-quarantine safety protection applications on their phones.
During Chuseok, health officials can limit train tickets and impose physical distancing at expressways and rest stops. So plan your travel accordingly.
People will not be allowed to take rest at the expressways at the time of Chuseok, they have to sign in through their phones to use public restrooms on the expressway, and there will be no dining facilities available.
Authorities will lay fine on people who refuse to get thermal testing and temperature check according to the covid protocol.
Do not travel if you are sick or have been close to someone who had symptoms like coughing, sneezing, and fever
Necessary Items And Their Availability
Face mask, sanitizers, and face shield
These are the most important things to have with you while traveling anywhere in the world. Face masks should be worn at all times, covering the nose and mouth full. Bring as many face masks as you can. Use sanitizer and a face shield which will give you extra protection.
Carry a pack of Disinfectant wipes
Disinfectant wipes come as a life savior while traveling it is used to clean the surrounding near you. While traveling in flight, buses, trains, or cab, you can use disinfectant wipes to clean the seats and armrests. A box of the disinfectant virus will provide you with an extra layer of protection against the virus.
Snacks and Packed food
When traveling, try to bring some snacks and packed food with you because the pandemic is unpredictable, and if you get trapped in the region, it will help you survive. Nuts and protein bars are suitable as they will provide you energy, and they can be kept in a large quantity.
Extra gadgets
Try to bring extra devices and completely charge your battery backups so that you can stay in touch with your family at all times and contact the government's emergency numbers if anything goes wrong.
Caring a thermometer and an oxygen meter
Bring a digital thermometer and an oxygen meter with you to detect coronavirus symptoms. As fever and shortness of breath are two of the most common symptoms of the virus, they can diagnose it. If you experience any of the symptoms, isolate yourself and seek medical attention.
All of these goods are readily available and can be purchased online and shipped directly to your home.