Bangtan Sonyeondan or more popularly known as BTS is the biggest boy band in the whole world. The meaning of Bangtan Sonyeondan is bulletproof boy scouts. They debuted in 2013 and have become a huge part of the music industry ever since. Their music has become an inspiration for many; their lyrics, the tone, the messages and everything that comes with it has changed millions of lives. They are the holders of over 23 Guinness World Records and have been appointed special presidential envoys for the future generation and culture by the president of South Korea.
Though they are from South Korea, they've won hearts all over the world. Amidst their busy schedule, they always find time to celebrate their traditions and culture. One of their most important traditions is celebrating the second biggest festival in Korea, Chuseok. Chuseok is a Korean thanksgiving festival that brings families together during the span of the holiday. Those who travel to cities in search of jobs, return to their family home for this celebration is meant to be celebrated with those whom we consider family. Many delicacies are prepared that have been traditionally made during Chuseok and arranged in an orderly fashion in every home.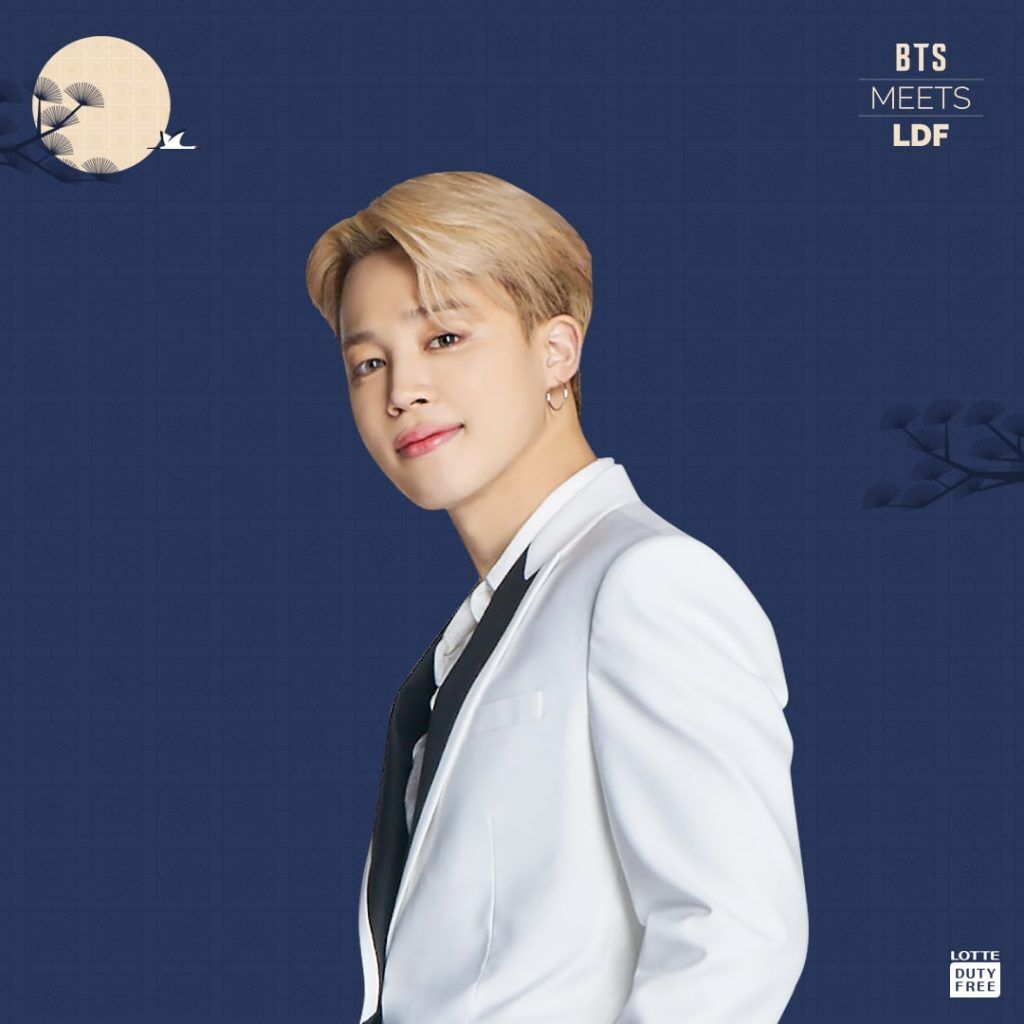 BTS has been living together ever since they debuted and consider each other family. They've celebrated each other's birthdays, achievements and all the festivals together. During Chuseok, they dress in traditional clothes called hanbok and worship the full moon on the night of the festival. Not just BTS but all Korean people wear hanbok. Their way of celebration is viewed by fans worldwide on YouTube every year. Last year they uploaded a video of them wishing and greeting everyone on the occasion of Chuseok. Not just BTS but all Korean people wear hanbok.
They were dressed in beautiful hanboks and started by describing what remind them of Chuseok. The members mentioned the rabbit from one of the tales of Chuseok origin. They also mentioned Songpyeon which is one of the most famous dishes eaten during Chuseok. Further, they were seen making a wish looking at the moon. They wished good health and peace for their fans who are known as the army and for every living organism that has struggled through the COVID period. Even in these hard times they never forget about their armies and wished to see them soon in concerts, fan meetings, and more. If you want to wish your friends and family this Chuseok then learn about authentic Chuseok wishes only on our website.
Coronavirus became a pandemic and the whole world needed hope during these tough times. During this time, just as they always do, BTS came through for their fans via social media and urged everyone to stay safe. It has been observed that any person that joins their fandoms, looks up to them and Finds a little piece of themselves in them.
This year fans are on the seventh sky after knowing all that BTS has achieved in the past years. They look at them with love, respect, and a proud feeling in their hearts. They are also waiting on another greeting video from them but there are possibilities that this year the video might be delayed. BTS has been shooting for their new season of BTS in the soop. It is a week of holidays for the members where they stay together, cook, play, and live in peace without any disturbance. Looking at these idols being at peace, armies become at ease too. Along with the shoot of BTS in the soop, they also have been shooting BTS run. It is a series where they play games and the winner gets a prize and those who lose get funny punishments.
Due to these shoots already in the process, the Chuseok greeting video might be delayed but we are hoping for the best and wish them health and love.
UPDATE – BTS Happy Chuseok 2021
People Also Ask
What is the greeting of BTS?
BTS' official greeting is "안녕하세요!" which means "Hello!" in Korean.
What is BTS Chuseok?
BTS Chuseok is a South Korean holiday that celebrates the harvest. It is typically celebrated in September.
Do BTS have holidays?
BTS does not have specific holidays, but the members celebrate important holidays together, such as Seollal (Korean New Year) and Chuseok (Korean Thanksgiving).
How do you say BTS greeting?
The proper way to say "BTS greeting" would be "BTS selamat."